InterMISSION, the additional content starring Yuffie included in Final Fantasy VII Remake InterGRADE for PlayStation 5, it introduced some game mechanics that are not in the Final Fantasy VII Remake Released in 2020 for PS4 and newly remastered for PS5. Some of them, according to statements by the co-director Naoki Hamaguchi in an interview with The Washington Post, will be included in the Part 2 of remake, which does not yet have a release date.
In the conversation, Hamaguchi reasons that the combat system of Final Fantasy 7 Remake is a evolution of ATB (Active Time Battle) from the original game, released in 1997. "From that perspective, I am quite satisfied with this final form in which the strategic elements of the command-based battles of the original coexist with the action-oriented real-time battles. ", says the Japanese.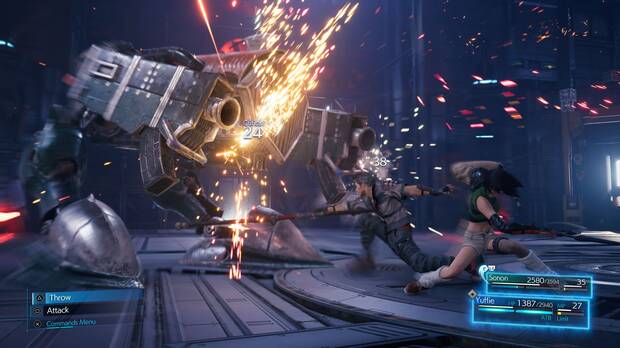 "Additionally, with InterMISSION, other elements have been introduced ", continues the co-director," movements of combo where yuffie and sonon [su acompaante de Wutai] come together … which gives different sensations in battle strategies. I would like to do use of it, in addition to other elements that we test in InterMISSION, in our next story, "he concludes referring to Part 2.
Hamaguchi to be the director of Part 2 of the remake
The first part will not have any additional content. Hamaguchi to be the director of the next installment of the remake, as Tetsuya Nomura has become creative director of all projects related with Final Fantasy VII currently active: from the battle royale First Soldier until another remake ms, Ever Crisis, in this case for mobile phones.
Little is known of Final Fantasy VII Remake Parte 2 beyond that there will be even more changes in history that they told us in 1997 about those who already did the first part of the remake. This month the book will be published Final Fantasy VII Remake Ultimania Plus, dedicated to the development of these games and what to bring details of the second part.