Annapurna Interactive and the developer Heart Machine have presented a new video with gameplay of Solar Ash during Summer Game Fest. It is the new adventure of the creators of Hyper Light Drifter which this time bets on 3D adventure with action and platforms. Coming to PS5, PS4 and PC -Epic Games Store- in 2021.
The gameplay is based on the speed of movement, making us jump enormous distances while collecting gems and using elements of the stage and Rei's abilities to push ourselves, slide and other actions. Along the way there will be enemies to defeat with a simple and fluid combat system also focused on agility and hitting at the right time.
Players will control Rei, who is part of the Voidrunner, who dives into the Ultravoid: a gigantic black hole that will destroy your planet and many other worlds if we cannot avoid it. Its interior is full of dream landscapes and scenarios of impossible architecture through which Rei moves with graceful movements.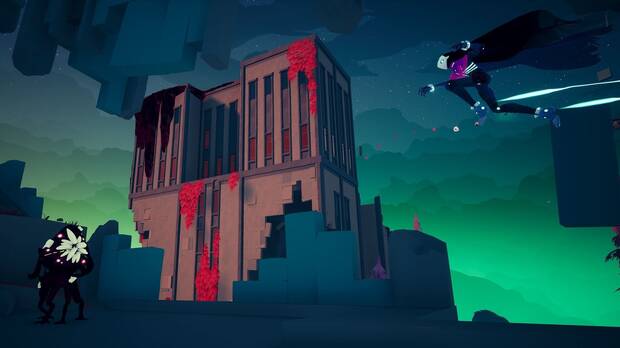 A huge world
As for the game world, the creative director assures that they are betting on scale "on multiple fronts". "Our world is huge, with submerged cities, with huge waterfalls and dangerous lava areas in which players will have to advance fighting and exploring ".
As you progress through the Ultravoid, players will encounter larger and more varied enemies, requiring precise timing, especially in the case of the huge bosses that Rei will face during the adventure. "These matchups will only grow in challenge and scale as you explore more, requiring more precise timing and skill in the jumps to complete them"says the study.