A new video game has confirmed its jump to the big screen. Brad Peyton, Director of Rampage project Y San Andreas -both starring Dwayne Johnson, and the first also based on a video game- will be the commissioned an action movie inspired by Sniper Elite, the saga that has sold more than 30 million copies and that focuses, as the name suggests, on an expert sniper. The story follows in the footsteps of Karl Fairburne on a mission to stop the attempted assassination of British Prime Minister Winston Churchill on the streets of London by a Nazi assassin.
Sniper Elite be produced by Jean-Julien Baronnet of Marla Studios and Jason Kingsley, executive director of Rebellion – and producer of the games. Baronnet was former CEO of Ubisoft Motion Pictures and participate in Assassin's Creed, the movie starring Michael Fassbender.
The adaptation promises action with style, strong characters in "incredible and twisted situations." Fairburne must choose between taking part in the fate of war and facing his deepest secret, as he is a German who works with the Allies. It also seems that there will be a personal relationship between the snipers, protagonist and antagonist, with a "secret reason" that is preventing them from killing each other. Variety describes it as A mixture between Sherlock Holmes Y The Bourne Affair to look to get away from the more traditional sniper movies, such as Enemy at the Gates.
Snipers with heart
Neither sniper is cold-blooded, but "very human." According to Baronnet, "the problem is that we want both snipers. If you have a sniper who wants to carry out his mission, but has human feelings, who is a professional but must fight his humanity, that becomes more interesting. "There will also appear a key female character in this story, an assistant to Churchill, and they assure that the city itself, London, be "an incredible protagonist".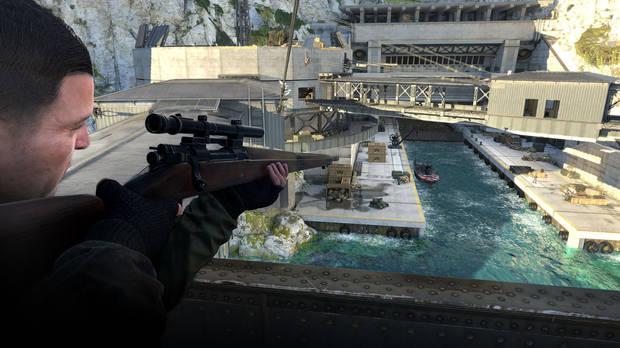 Kingsley assures that the director knows well the material of video games but above all the way to make an entertaining movie. "We will not make a movie version of the game", confirms the producer.