Full Circle, the new studio created by Electronic Arts to develop Skate 4, published the promised little surprise of his long-awaited new installment of the saga. Skate 4 are still in the early stages and early to show at EA Play Live 2021, so the team uploaded a video showing we can see skateboarders capturing motion and reactions from influencers with the gameplay, but only that: we cannot see the material they have seen. Basically, the study gives signs of life to say that they are still working on Skate 4. At least we know some details from the mouths of influencers: open world, possibility of climbing – getting off the table – and customization.
"Honestly, we've waited years to play the game the right way, at the right time, with the right idea, and we are really happy to be able to say that here we are, "commented director Deran Chung last summer with the announcement of this project. These days the team explained that they were not ready" to show it. to the public right now and we will not be part of the EA Play Live show on Thursday. It is still very early and we are committed to doing the right thing, which means it will take some time. "
Skate I managed to stand up to the saga Tony Hawk thanks to a more realistic version of this urban sport, garnering a broad fan base across three games for PlayStation 3 and Xbox 360 between 2007 and 2010. The games were developed by EA Black Box, a studio closed in 2013, and During this decade it has been one of the most demanded Electronic Arts titles, especially after becoming popular thanks to youtubers. It seems that the skateboarding craze has returned with force thanks to the latest Tony Hawk and new indie projects like Session, OlliOlli World, Skate City O Skater XL.
EA Play Live 2021
This year's program is held on July 22 at 7:00 p.m. (Spanish peninsular time) and will have a duration of 40 minutes and be mainly focused on short-term games, so we can expect news from Battlefield 2042, Apex Legends and the next editions of sports games, such as FIFA 22. Mass Effect 4 O Dragon Age 4 they will not be present at this appointment. EA has hinted that there will also be new games and rumors have already named one of the company's secret projects: a remake of Dead Space, the horror game from the closed Visceral Games.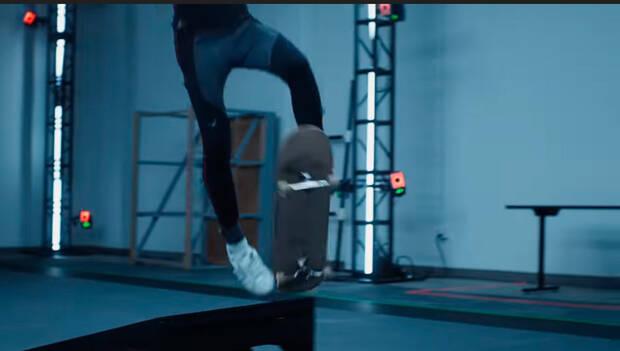 EA Programs for the Month of July – Calendar
July 8 at 7:00 p.m. – DICE and Respawn will talk about Battlefield 2042, Apex Legends and the FPS at a general level in The Future of First-Person Shooters.
July 13 at 7:00 p.m. – A panel focused on independent studios collaborating with EA. We will see Josef Fares from Hazelight (

It Takes Two

), Olov Redmalm de Zoink (

Lost in Random

), and Guha Bala de Velan (

Knockout City

).
July 19 at 5:00 p.m. – A panel dedicated to

Madden NFL 22

, focused on how the community is collaborating to shape the next installment in the series.
July 20 at 7:00 p.m. – This space will "highlight an extremely cool new addition to an extremely popular and long-running EA Sports franchise."