Konami has announced an agreement with developer Bloober Team –The Medium, Observer: System Redux, Blair Witch Y Layers of Fear– described as a strategic cooperation that will translate into "joint content development and knowledge sharing". Piotr Babieno, CEO of Bloober Team, says that "it is a historic day for me and the culmination of several years of our work. one of the world leaders in the gaming sector and we became a partner of one of the main players in this market. "
"We provide unique entertainment content and different ways to enjoy it through the use of the latest technologies. They await significant changes in the business environment of the digital entertainment industry. We hope to combine the characteristics and strengths of Bloober Team and our own to create content. high quality, "says Hideki Hayakawa, President of Konami Digital Entertainment.
Bloober Team is a game development company founded in 2008, in Krakow, Poland. They are especially known for their horror games, such as their latest project The Medium, on sale on Xbox Series X | S and PC to hit PlayStation 5 in September. "We have been working for over a year on another video game project, another horror saga, and we are doing it with a very famous publisher. I can't tell you who, I can't tell you what project it is, but I am sure that when people realize that we are working on it they will get very excited "said Babieno last february with some statements that already sounded like the use of a well-known license. It was described as "a great project".
The big question: are we talking about Silent Hill?
Bloober Team has long been rumored to be one of Konami's chosen studios to revive its license Silent Hill -a name not mentioned in the agreement- as part of the company's strategy to cede its best-known sagas -also Metal Gear Solid Y Castlevania– to external studies. The information also seems to fit with the statements of the composer Akira Yamaoka, known for the soundtrack of practically the entire saga Silent Hill, who mentioned that their next collaboration will be announced in the summer.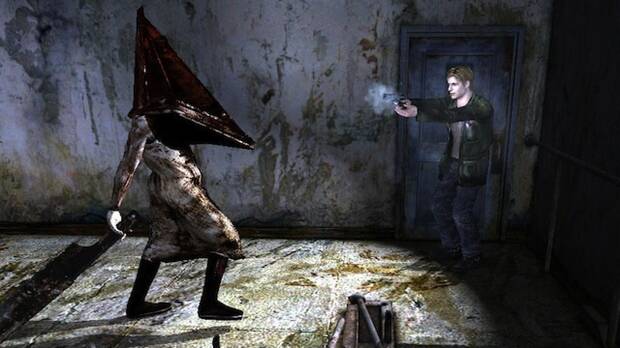 "We are delighted to be working with the Bloober Team and other highly regarded game development partners, to the production of new and existing IPs"Konami says to the project question." Our alliance with Bloober Team comes to drive one of our continually evolving areas and empower game development. We will continue to explore possible new agreements with various development companies, and encourage the internal development of key projects among our own teams, as we have done throughout the company's history. "