Sam & Max is a veteran saga of graphic adventures inspired by a comic strip that opens from the hand of LucasArts in 1993 and that was received with open arms by the critics and fans of this type of games that in the 90s caused a real furor among gamers. of PC.
Now the saga prepares to go back to its old ways with Sam & Max: This Time Its Virtual!, a delivery developed by HappyGiant and Big Sugar that will be released exclusively for virtual reality devices discovering this week the platforms for which to be available during the next few months.
The premiere of Sam & Max: This Time Its Virtual! will be produced on the platform Oculus Quest coming to her in June at a price of $ 29.99 while throughout this same year we will see versions for SteamVR y Viveport Infinity. Later, in early 2022, the game make the leap to consoles via PlayStationVR, Sony's virtual reality platform compatible with PS4 and PS5.
"We are delighted to announce the platforms for Sam & Max: This Time Its Virtual!"said Mike Levine, CEO of HappyGiant."We have created something extremely rare and fun. Break new ground for virtual reality while staying true to the spirit of the LucasArts Sam & Max. The folks at Big Sugar have been phenomenal supporting us and helping us bring the game to as many platforms as possible.".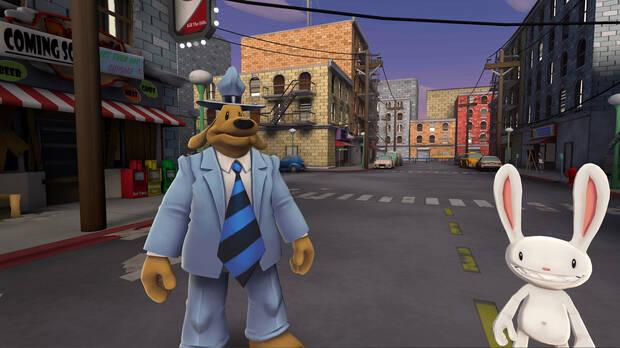 Oculus Quest 2 is the favorite helmet for PC gamers
That Sam & Max: This Time Its Virtual! arrive first on the Oculus Quest virtual reality platform is no coincidence since Oculus Quest 2, the latest virtual reality headset from Oculus, is already the most popular among PC gamers as indicated by Steam's hardware and software survey that lead smoothly above other helmets both from the brand itself and from the competition.