Dead Island 2 Y Saints Row 5 They will be some of the great games that will be launched exclusively on the Epic Games Store on PC, as revealed in a document provided in the trial that faces Epic Games with Apple. Deep Silver has not announced this agreement, but an Epic sheet that talks about the most anticipated releases on computers differentiates between exclusive releases on the Epic Games Store and those that are launched simultaneously in different stores. Of course, it is expected that as with other cases, after a while both titles are on sale on Steam or other channels.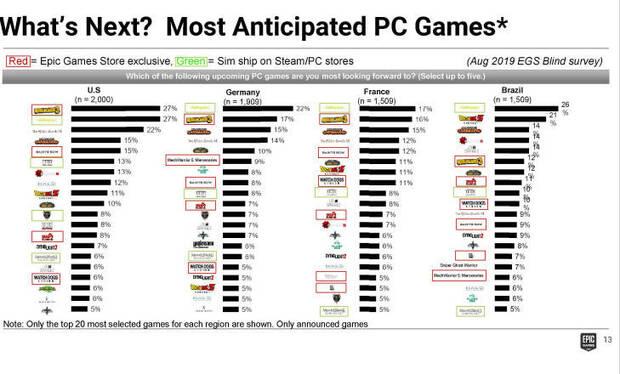 Dead Island 2 has been in development for years – it was announced in 2014 – and has gone through various hands that have probably restarted all or part of the game. From Yager he went to Sumo Digital in 2016 and from there to Dambuster Studios (Homefront: The Revolution) in 2019. We hardly know any news since its presentation except that, if the plans have not changed, it will take place in various locations in California: Los Angeles, San Francisco and another undisclosed. Rescue various gameplay mechanics from the original, such as the possibility of improvising weapons.
Volition works on the next chapter of Saints Row
Saints Row 5 is confirmed but has not had an official presentation. In recent years remasters of the previous ones have been released and there is a film in progress that last summer already had its second draft of the story ready. The adaptation is known to seek a wacky script that captures the brazen, transgressive and unapologetic spirit of the video game saga. Direct F. Gary Gray, Director of Men in Black: International Y Straight Outta Compton.
At the time they wanted to distance the game with Agents of Mayhem, which was a small commercial failure. "Saints Row it is Saints Row. The two are similar games, sure, but they are also completely different. With Volition, we have all the creators of Saints Row as an internal study and they will not be distracted by anything other than creating our next game for this important saga"Deep Silver said about the future of the series.