The Last Oricru was presented during the last Summer Game Fest, allowing us to take a look at the new RPG that Prime Matter, the new Koch Media label, and the GoldKnights development studio are preparing. Be available in Spain and around the world in 2022, on both PC and PS5 and Xbox Series X / S. To warm up the engines of its launch, both companies have come together to present its playability on video for the first time. You can take a look at it below:
The Last Oricru, a new adventure itches
In addition to being able to enjoy the action that will bring The Last Oricru, the 8-minute preview also allows us to know the central pillars of the game and the premise of this title: we will be involved in a bloody and stark civil war, where the supremacy of Wardania is decided, the place where the action of the game will take place. In this way, while the fighting mechanics will be a key part of this proposal, so will the dynamic narration and the choices of the players.
"The worst enemies of The Last Oricru They do not fight with swords and axes, but with words, "explained the developers at the time of presenting the game." It is up to you to decide what is morally acceptable to achieve your objectives and detect who is friend or foe. "In this way, our Rivals will try to gain our trust by trying to convince us of their cause It will be in the hands of the players to decide who they lend their support to, and who not.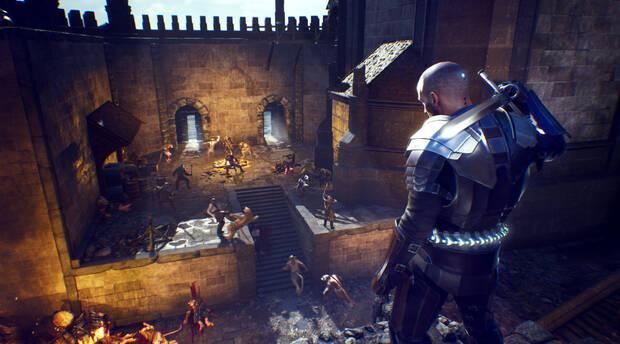 "The Last Oricru's worst enemies fight with words"
In this adventure, players take on the role of Silver: a man who crashed years ago on this mysterious planet, and who woke up from his cryochamber when the situation in Wardenia began to turn increasingly turbulent. Together with him, we will learn what are you doing in this place and what is your role in this mess. At the moment, we can only wait for them to share more news from Prime Matter or GoldKnights.
Other Prime Matter announcements
This is Koch Media's new publishing brand, born for "the increasing demands and opportunities of an increasingly diverse audience," the company explained. In this way, Prime Matter will take care of publishing from titles such as PayDay 3 O Painkiller, as well as games like the aforementioned The Last Oricru, Echoes of the End O Scars Above.