The developer Phantom Compass has announced Rollers of the Realm: Reunion, the sequel to Rollers of the Realm, the medieval-themed arcade pinball title released to PS4, PS VITA and PC in 2014. The new title will be released in PC through Steam Y Epic Games Store at an indeterminate time of year 2022.
Rollers of the Realm: Reunion combines the best of the world of classic pinball and RPG progression systems
The Phantom Compass CEO and Creative Director Tony Walsh, has shared some statements about the sequel: "Keep Rollers of the Realm: Reunion secretly it could have been the most difficult task of the race, "he added." We are deeply proud of the first game, since combine RPG mechanics with the many complexities that make pinball so much fun it was a nice balancing act. Given the wonderful response from players over the years, I think we did it, and Rollers of the Realm: Reunion it's taking each successful heartbeat one step further. "
In addition to the statements of the creative of Phantom Compass, some details of the game itself have also been shared. The description of the game reads as follows: "Rollers of the Realm: Reunion it's a Medieval-themed RPG featuring a clever twist on pinball where the ball presents attributes similar to those of a traditional role-playing game character. Players will roll across the land alone or with a friend in search of powerful ancient artifacts, sweet gear upgrades, and friendly NPCs in a search to save the world from a certain doom. "In addition, from the developer they have commented that the title will have easy to learn controls and the playable components will be heavily inspired by the classic pinball cabinets.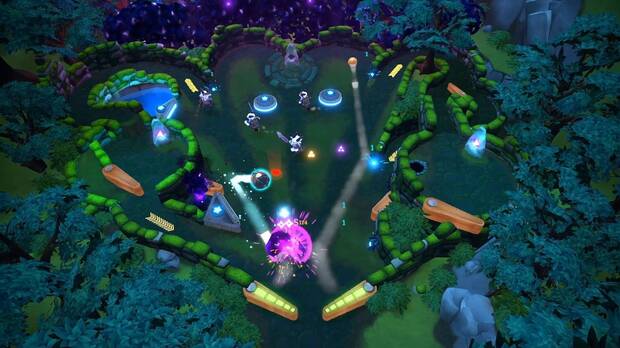 In summary, Rollers of the Realm: Reunion is a video game of Classic pinball with puzzle touches and a very RPG-style progression system that can be enjoyed in alone or in company. Each hero will have his specific skills and upgradeable equipment that will make each game different. Also, the game will feature a mission system with corresponding rewards, also very much in the style of an RPG title, and a generous amount of main missions.