Riders Republic is delayed for the second time, this time from September 2 to October 28 for PC, PS5, PS4, Xbox Series X / S, Xbox One and Google Stadia; in principle, the title was to be published on February 25. The change in the calendar has meant that another game published by Ubisoft, Rainbow Six Extraction, also move your release date to January 2022. The reason for postponing the release by almost two months is because they want to "fine tune" the experience and offer a beta ms.
"To ensure that we can offer the best game for all players, we have taken the hard decision to delay our date launch from September 2 to October 28, "says the Ubisoft Annecy team in a statement posted on the company's blog." This will give us more time to fine-tune the experience and give you another chance to join before launch and offer feedback. "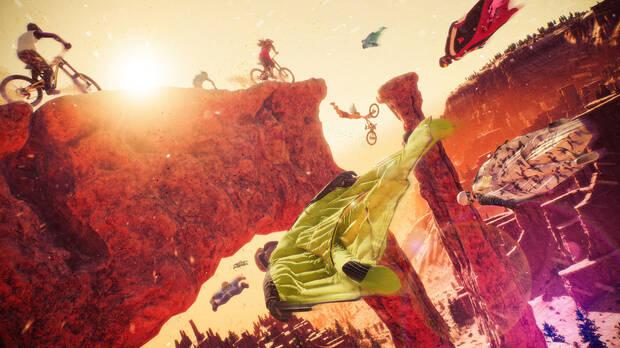 There will be at least two betas
"We can't wait for all of you to get to Republic at our imminent beta! ", say the developers, stating that the test we could sign up for in June (registration is still open on all platforms) is coming up." This will be the first time you will test this massively multiplayer playground and we want to hear what you think. "After this test, according to the statement, there will be another one." We will have more to share soon, so stay tuned!
Riders Republic was announced at Ubisoft Forward in September 2020. It is an extreme sports game developed by the team of Steep where will there be evidence of cycling, snowboarding, skiing and wingsuit. The stage will be a huge open world made up of the most recognized national parks in the United States. On the new generation consoles there will be multiplayer for up to 50 players (half on PS4 and Xbox One) – They promise races, cheat competitions, 6v6 arena modes, and tournaments.