When PlayStation Studios public Returnal On April 30 as one of the exclusives that led the way to the next generation of their consoles, PlayStation 5, a lot of debate arose on social networks and in forums, something we return to whenever a AAA title is a challenge that is to everyone's taste: if all games should include a difficulty selector or not. It is an issue that, obviously, we are not going to solve here, but a figure has come to light that perhaps clarifies the situation for the Housemarque developers: little more than two out of ten players from Returnal they have completed the game.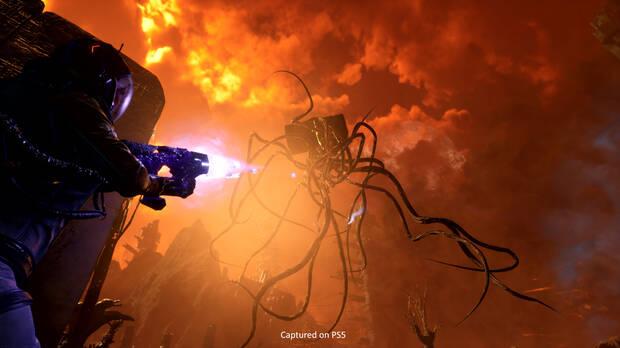 It has been from the specialized web UnGeek who have highlighted that the 21,3 % of players have obtained the Inner Darkness trophy, which is awarded to those players who have managed to defeat Ophion, the final boss of the game. It is a "rare" trophy, according to the PlayStation scale. Rarer still is the White Shadow trophy, which is awarded at the end of the third act of Returnal: a 8,9 % ("very rare") of players.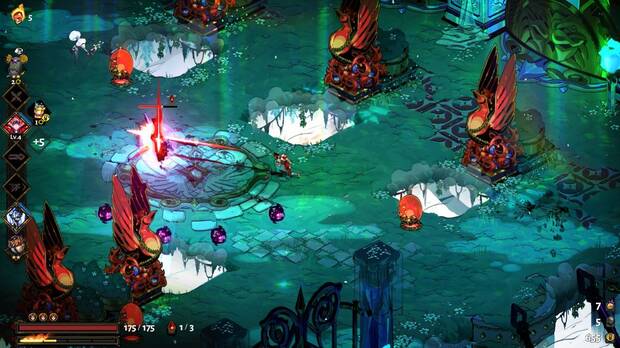 How does it compare to Hades Y Demon's Souls
Not all players complete the roguelikes, games in which when you die you have to start over. It is not comparable because the audience mainstream that a game promoted by PlayStation is capable of reaching is not the same as a roguelike from an independent study, although this is very reputable, but the version of Hades Steam has a ratio of 23.3% completion and only 6.9% have reached the epilogue.
In both cases, the players progress and the game over they are not in vain. Beyond learning after each death, both in Returnal like in Hades I know unlock weapons and abilities They are preserved from one game to the next, but in the Housemarque game, in addition, shortcuts are achieved and it is not necessary to face the defeated final bosses again, among other things.
From the aforementioned medium, they compare the completion rate of Returnal with that of another PS5 exclusive that is widely regarded as a difficult game: Demon's Souls Remake. In this case, the 33% of players has managed to defeat the final boss. However, despite both coming from the same publisher (PlayStation Studios), their audience is very different. Also, in the remake from the FromSoftware title, you can solve the biggest challenges with the help from other players, or even letting them defeat the final bosses while the player they summoned runs like a chicken across the stage.