Offered by PlayStation
Returnal, the new work of Housemarque, is already on sale exclusively for PlayStation 5, offering us an adventure of action bullet hell third person style roguelike in which we will travel to a mysterious planet in which we must fight for our survival as we try to escape and break a time loop. A game that take advantage of all the features of the console, as we are going to explain below.
Goodbye to loading times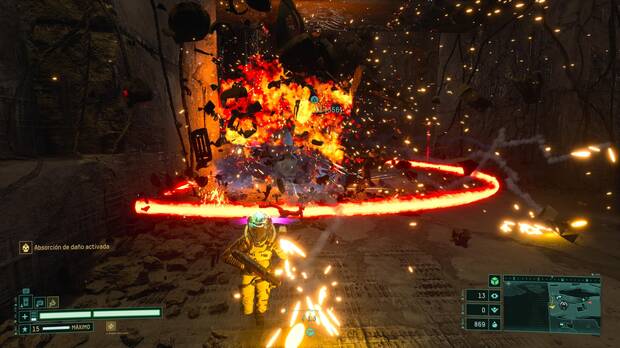 Being one of the great exclusives of the console for this year, Its development team wanted to take full advantage of the unique capabilities of Sony's next-generation machine, something that will benefit us in many different ways, starting with the load times themselves, which have become virtually non-existent.. Thanks to this, when we die and the cycle restarts, not two seconds will pass until we regain control of Selene, its protagonist, which will encourage us to try again and again no matter how much we fail in our attempts. to reach the end, since we will never stop playing or have to suffer tedious waiting times between games. Of course, this is possible because of the new ultra-fast hard drive that the PS5 has.
New generation graphics at 60 images per second
Continuing with its technical characteristics, the title also benefits from the greater power of the console to offer us new generation graphics, which translates into very detailed environments, in some very good and fantastically animated modeling, in effects that fill the screen with all kinds of particles during the confrontations and, most importantly: everything works at 60 images per second very stable, something essential for a game like this in which action, reflexes and precision take the lead.
Feel tropes in your hands thanks to hepatic feedback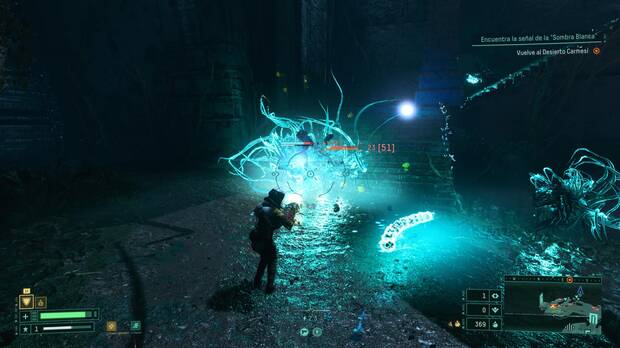 Evidently, the new DualSense controller also has a lot to say in Returnal and uses its hepatic feedback to convey all kinds of sensations to our hands as we play, like the raindrops falling on the diving suit of our spacesuit, the different interactions we make with our environment or the power with which each of our weapons fire. Y don't miss the introductory sequence in which we see the rugged landing of Selene, where we will feel the different impacts and vibrations of the ship, as well as the keys that the heroine presses to control the vehicle, recreating with surprising precision the sensation of pressing buttons on a control panel. command.
Adaptive triggers and weapons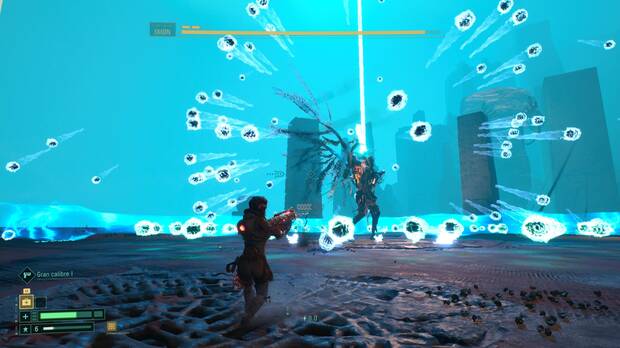 Speaking of weapons, We cannot forget to mention that adaptive triggers also play a very important role throughout the game, since, for example, the R2 adapts its resistance according to the weapon we use at any given time., even simulating the effect of when it jams after failing to reload. For its part, the L2 will allow us to alternate between aiming and preparing our secondary shot depending on how much or how little we press it.
Locate your enemies thanks to 3D audio technology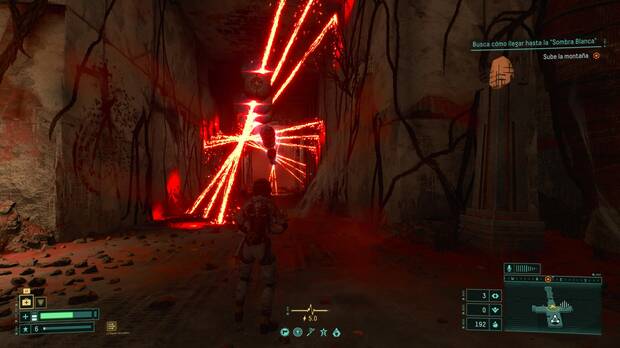 Last but not least, we can confirm that Returnal is the game that takes the most advantage of the console's 3D audio technology so far, getting us to fully immerse ourselves in his strange and hostile world. In fact this even give us an advantage during our games, since we can locate our enemies by guiding us only by sound, which will allow us to anticipate their movements even when we are not seeing them on the screen, so Housemarque itself recommends us to play with good headphones Whenever possible to finish rounding the experience and that we really feel that we are inside the video game.
Returnal, a great game to discover the new possibilities of PlayStation 5
As we said at the beginning of this text, Returnal It is now on sale exclusively for PlayStation 5 and it is a perfect game to see for ourselves how much the unique features and functions of the console can give. next-gen Sony, both technically and playable. If you are interested in continuing to delve into everything that this adventure has to offer, we recommend you take a look at the analysis that we dedicate to it in Vandal Recently.