TimeSplitters, the shooter 128-bit, come back with a new installment. Deep Silver has confirmed that rescues its original developer, Free Radical Design from the ashes, with some key team members participating in the early games, including co-founders Steve Ellis and David Doak. Mind you, the project is still in its early stages and work won't start until the next few months, so it's not a short-term launch.
Deep Silver $EMBRAC has set up a new studio in Nottingham, United Kingdom.

They call it 'Free Radical Design', which was Dambuster Studios' name when they were creating TimeSplitters. And that's exactly what the new studio will do!

A new TimeSplitters game is in development! pic.twitter.com/hiReruS3LE EmbracerInvestor (@EmbracerInvest) May 20, 2021
"The respected team at Free Radical Design has a 22-year legacy in various guises – referring to their transformation into Crytek UK and later Dambuster Studios – and is responsible for some of the most beloved and iconic games of the early 2000s, including the first TimeSplitters released in 2000. The critically acclaimed series included two more installments –TimeSplitters 2 Y TimeSplitters: Future Perfect– all loaded with humorous references to popular culture as the player fought in different locations and historical periods. "
"It is his unique style that made TimeSplitters It will win over a large community that will undoubtedly be excited about the formation of the new Deep Silver studio and looking forward to learning more about the saga going forward, "according to Deep Silver's Paul Nicholls. Steve Ellis, studio development director, says that "to be able to confirm that the study is formed and that we have a plan for the next TimeSplitters It's amazing ", although he can't tell anything more at this time. The offices are in Nottingham and the first step is to grow the studio.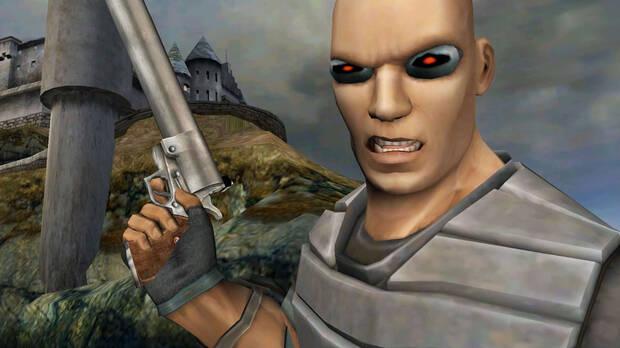 An origin in Rare
Free Radical Design was formed with former Rare employees. David Doak, Steve Ellis, Karl Hilton, Graeme Norgate and Lee Ray they worked on two acquaintances shooter Nintendo 64 first person, GoldenEye 007 Y Perfect Dark, until in 1999 they formed their own studio.
TimeSplitters has tried to come back several times, remakes and remasters, but none ever materialized. TimeSplitters 4 was confirmed in 2007, but in the absence of an editor, the cancellation of Star Wars: Battlefront III and the poor reception of Haze led to his bankruptcy. Crytek rescued part of the team, which collaborated in Crysis 2, Crysis 3 Y Warface. How Dambuster Studios developed Homefront: The Revolution, which we have recently learned that hides a playable remastering of TimeSplitters 2.