In addition to Resident Evil: Infinite Darkness, the animated series starring Leon S. Kennedy and Claire Redfield that will premiere on July 8 in Netflix, the platform is also preparing another adaptation of Capcom's horror saga: it is about another series, but real action, of which we still do not know the name but which has already entered production, as reported by the company itself during its Friday's Geeked Week.
In that broadcast he has also given the first names that will make up the list of this Resident Evil live action series, confirming that the iconic villain Albert Wesker to be played by Lance Reddick, whom we know above all for his work in the film saga John Wick, but who has also participated in popular series such as The Wire, Lost O CSI: Miami.
In fact, Reddick has experience in the world of video game adaptations because he also plays the Captain in the third season of Castlevania from Netflix. What's more, he has even participated by voicing video game characters in the English versions of Destiny, where he plays Commander Zavala, and Horizon Zero Dawn, where he gives voice to Sylens.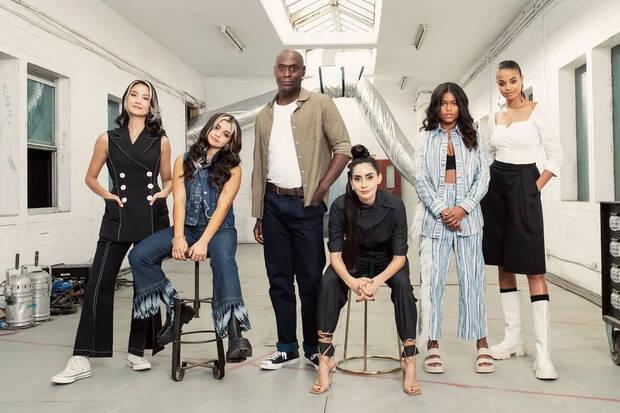 Other confirmed names for the royal action series of Resident Evil and Netflix
Although Lance Reddick is the only assigned role that we know of, he is not the only actor in the cast that Netflix has introduced today. In the Iimage available on these lines You can see the actresses who will play several of the characters in the Netflix live action series, specifically Ella Balinska, Tamara Smart, Siena Agudong, Adeline Rudolph and Paola Nunez. Considering the synopsis of this production, these actresses are likely to play Wesker's daughters in the two timelines that will intermingle in each chapter: one before the apocalypse and another where the T virus has already spread uncontrollably across the planet.
The real action series of Resident Evil on Netflix it has behind Constantin Film, producer of the film adaptation starring Mila Jovovich, and has given the green light to its first eight hour-long chapters. The person in charge of directing this project is Andrew Dabb, showrunner from Supernatural, while Bronwen Hughes (The Walking Dead, Breaking Bad) be your executive producer.