Resident Evil HD Remaster is one of the highest-rated works in Capcom's extensive saga, which recently celebrated its 25th anniversary. It is neither more nor less than the update of the remake of the first installment, that was originally released for the GameCube and was run by Shinji Mikami himself., creator of the series. From Residence of Evil, a YouTube channel entirely dedicated to content from Resident Evil, have shared a first glimpse of the remake created by Moonlint from the Unreal Engine 4 graphics engine of this acclaimed installment.
The demo recreates a stay at the Mansin Spencer
The first person is no stranger to the saga Resident Evil and it is one of the most debated topics by the gaming community. In fact, both Resident Evil 7 What Resident Evil 8: Village, the last major installments, are developed entirely with a first-person camera. The demo provided by Residence of Evil shows us one of the better known sections of the claustrophobic Mansin Spencer, the iconic setting of this first installment. Following the trail marked by the seventh and eighth installments, this remake from Resident Evil HD Remaster opts for a first-person perspective that radically changes the sensations it transmits to us when playing. Whether this choice better or worse than the fixed cameras of the original title depends on the judgment of each player.
Residence of Evil founder explains that this demo of Resident Evil HD Remaster has been created by Moonlint with the intention of testing the lighting effects for his next video game, which has been baptized as Vigil. From what they indicate from the YouTube channel, the development team does not intend to recreate the survival horror whole in the first person, although They do not rule out releasing a more complete playable demo for players if they support them through your official Ko-fi profile. Modifications of Resident Evil are booming lately, as we recently got to see and play a demo of a fan remake of Resident Evil Code: Veronica, one of the most beloved installments.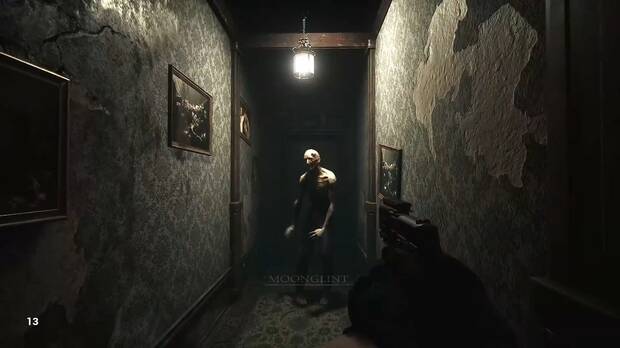 The Capcom saga is in full form
Resident Evil he is in an enviable state of health in modern times. The reboot of Dead Space could have taken some inspiration from the fabulous remake from Resident Evil 2 of the year 2019 and from Capcom they are already preparing the DLC for Resident Evil Village. For its part, the Netflix series is already underway and we know that Lance Reddick will give life to the enigmatic villain Albert Wesker.