Capcom has released new information about Resident Evil 8: Village in the broadcast offered by Sony Interactive Entertainment Japan Asia dedicated to this horror title already Final Fantasy VII Remake Intergrade: details of the plot, weapons, gameplay and more, as translated from streaming Japanese Twitter user Dusk Golem.
Regarding the gameplay, the team directed by Morimasa Sato has wanted to give more alternatives to players in terms of how to approach the different situations raised. Ethan Winters, the protagonist, may take cover and attack with melee weapons, but stealth will also be an option. In fact, the combat can sometimes be avoided taking alternative paths.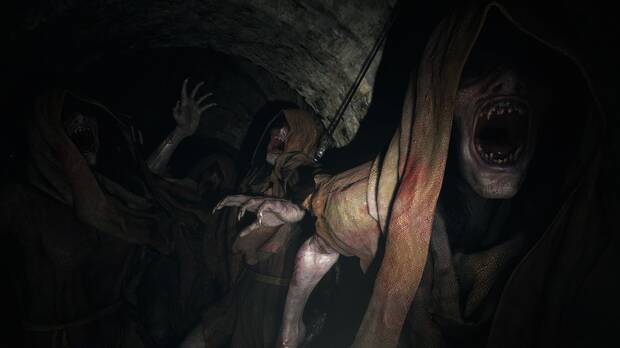 Habr "a lot more weapons", in Capcom's words, regarding Resident Evil 7. Some of them can be purchased from The Duke, "a strange man from the village, owner of a store with a great variety of merchandise", according to the official website. Also sell crafting recipes, ammo, healing items, weapon upgrades and other items that the developers don't want to reveal yet. The objective is that players feel safe every time it appears the Duke in his trailer.
The Japanese company has again stressed the fact that Resident Evil Village is inspired by Resident Evil 4 and that, despite being a direct sequel to Resident Evil 7, connect with other games in the series throughout the course of its plot, so according to the developers there will be someone who wants to play previous deliveries again to remember certain events and / or characters.
Development is progressing smoothly ahead of launch on May 7
Capcom has recalled that in spring they will launch a demonstration for all platforms to be taken from the game, unlike the demo Maiden exclusive to PlayStation 5. They ensure that development is in its final stages meeting internal deadlines, so the release date will not be altered. Will be released on May 7 on PC, PS5, PS4, Xbox Series X / S and Xbox One.