Less than a month after the launch of Resident Evil 8: Village, and a few days left for a new presentation (to be held on the night of April 15 to 16 at 0:00 in Spain) those responsible have stopped by IGN to reveal new information about the next installment of Capcom's horror saga. Specifically they have been Morimasa Sato and Tomonori Takano, director and artistic director of the game respectively, who have been commenting on the new details that have been shared today about this long-awaited title.
One of these novelties has to do with the map of Resident Evil 8: Village, that although we already saw it some time ago thanks to one of the special editions of the game, today it has been shown with what seems to be an image in-game: in it we see the main locations that we will visit in the game, such as Dimitrescu Castle, a factory, some mills …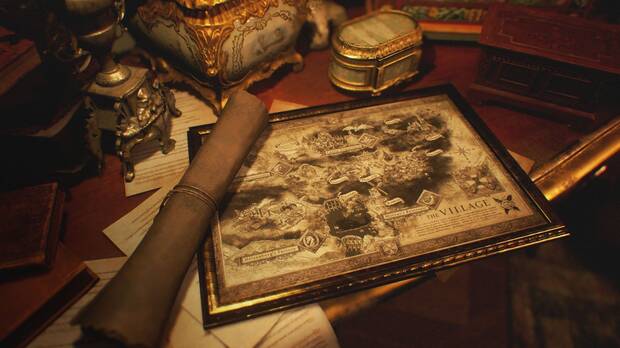 "When you hear the word 'town' you usually imagine quaint houses lined up along a street, but that's not enough to make a video game. Especially in a horror game, I think it's important to keep providing new experiences along the way, "he explains. Morimasa Sato, and insists: "Within the town, it is important to continue offering new surprises to the player."
Who is Mother Miranda and how important will she be to Resident Evil 8: Village?
Another of the great novelties revealed during this article is related to Mother Miranda, a character from Resident Evil 8: Village that we have seen mentioned in the game's trilers but that until today we have not seen represented in images. Sato did not want to go into detail about the background of this character, since considers it more appropriate for "the players to discover for themselves" their role in the plotAlthough he assures that this kind of deity to which citizens pay tribute will have a central weight in the game.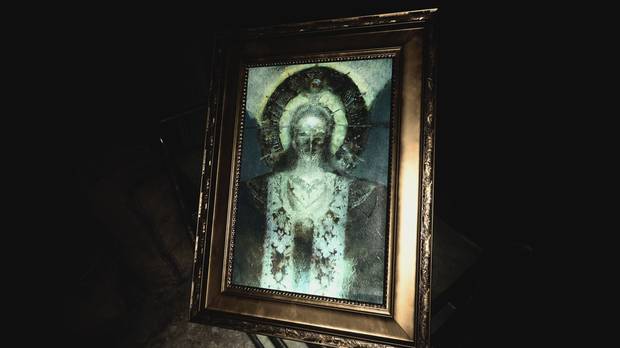 In the image that you can see on these lines, also taken directly from the game, you can see a somewhat aged portrait of Mother Miranda. Not many clues about their appearance are given here, but in a new concep art -Available in the gallery at the end of this news- more details are given about this mysterious character: "The mask resembles the beak of a raven. As a symbol of terror, ravens fit perfectly in Resident Evil 8: Village, and appear in the actual game. Since she has a symbolic role within the village, we implemented the same design theme for Mother Miranda, "she says. Tomonori Takano, Game Art Director.
Resident Evil 8: Village will go on sale on 7 de mayo en PS5, Xbox Series X/S, PS4, Xbox One, PC y Stadia.