Throughout the last few years Xbox has opted to offer its titles first-party to subscribers of Game Pass for free the same day of its launch, but more and more third-party games are also adopting this policy at launch: works like Outriders, MLB The Show 21, Genesis Noir or spanish Narita Boy They have been played on Xbox Game Pass on the same day they were released, which has become one of the main attractions of this subscription game service available on Xbox Series X / S, Xbox One, PC and Android. Is it profitable to brand new game on Xbox Game Pass? Piers Harding-Rolls, director of analyst firm Ampere Analysis Research, thinks so.
Harding-Rolls has explained why this bet has less and less risk for certain developers and why it is a beneficial agreement both for the creators of the game in question and for Microsoft: "For some titles, Launching the first day on Xbox Game Pass is an increasingly less risky strategy", commented the analyst to Inverse in an interview in which they have also commented on the arrival of MLB The Show 21 at the service, a unique case as it is the first PlayStation Studios game to reach Xbox Game Pass.
Upfront payment, audience of 18 million potential players …
That curious move aside, Harding-Rolls explained in the interview that a number of games can benefit a lot from an Xbox Game Pass premiere: "Those titles that are not top-notch in terms of sales volume or that are based on a new IP, namely, who do not have an established audience, could be solid candidates for these releases ", that is, according to the analyst, those games with less travel among the community can take advantage of the established audience that Xbox Game Pass offers them, a user base that in January of this year reached the 18 million subscribers.
Precisely the visibility to all these people is one of the advantages that the analyst observes in relation to releasing free games on Xbox Game Pass on the same day of its global launch: "Secure an upfront payment, offers a engaged audience of more than 18 million subscribers that can still be monetized through in-game spending and there is the flexibility to remove the title to drive subsequent sales if necessary, "explains Piers Harding-Rolls.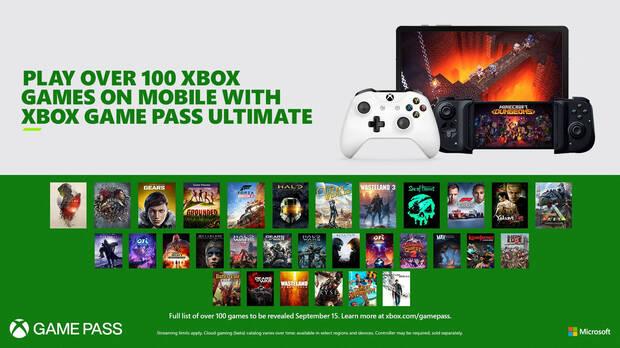 Furthermore, this analyst also considers that Microsoft wins by investing large amounts of money in securing Xbox Game Pass releases: "From Microsoft's perspective, even paying a substantial sum to secure the game at launch is worth it. Microsoft not thinking about short-term profitabilityas it continues its aggressive path of acquiring content and subscribers for Game Pass. Competitively, the outlook for this move is strong and keeps Game Pass momentum building. "