Red Dead Online, the multiplayer side of Red Dead Redemption 2, this week receives new content designed especially for lovers of horse racing. In this way, Rockstar has announced 8 new races besides Extended race bonuses and prizes, discounts and much more. With the update already available in Spain and around the world, as a preamble to the great summer update, we tell you all the details below:
New horse races available at Red Dead Online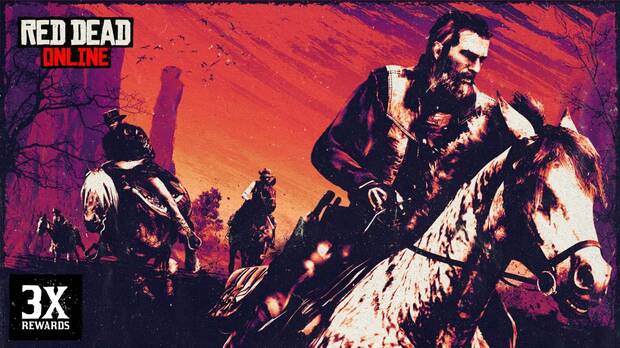 "Before the next summer update arrivesask yourself if you have the precise combination of skill, finesse, and debauchery to put your life in danger and rush to the finish line"They describe from Rockstar." In this week's new races, gamers from Red Dead Online they will have tons of opportunities to face a wide variety of opponents with their fast mounts".
In this way, players will be able to participate this week in 8 new races They include point-to-point, lap and open variants of classic races, as well as target races. Races continue to offer RDO $ and x3 EXP this week. If you manage to get one of the first three places, you will enjoy a 40% discount on a frame. If you complete one of the new races, you can also do with a 50% discount on the upgraded bow and 20 arrows.
The discounts and sales on clothing available for a limited time follow:
You have a week to get hold of the top hat with plumes, the Eberhart coat, the Macbay jacket, the Chambliss corset and the Danube outfit before they disappear from the tailoring shops and catalog pages of Wheeler, Rawson & Co.
This week the discounts continue, since all races of racehorses are still reduced by 30%. Saddlebags, Stirrups, Outfits, and Bow keep their 40%, and you can also get the repeat Evans for half price.
Advantages of Prime Gaming
Red Dead Online players who link their Rockstar Games Social Club and Prime Gaming accounts will receive these rewards:
The bounty hunter license is free
The Amethyst Ornate Skin for the Free Bounty Hunter Chariot
In addition, Players who connect to Prime Gaming before June 7 will get a 50% discount on the advanced camera and in a selection of outfits up to level 15, as well as 5 camouflage robes and 5 legendary animal pheromones.