Red Dead Online, the multiplayer side of Red Dead Redemption 2, welcome this week to a set of novelties that Spanish and worldwide players can enjoy starting today. Since Rockstar announce the arrival of Bonuses on Free Roam missions and events, prizes, new discounts, free fast travel and barber services and many more advantages For the users. Below we offer you all the details.
In search of adventure on the edge of the border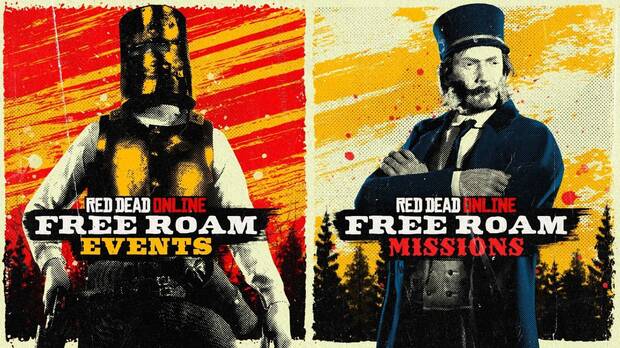 "The border is an inhospitable and cruel place, but you can always find scraps of kindness and generosity in the people who roam the roads and rest areas ", they detail from Rockstar. In this way, players who complete any Free Roam mission (marked on the map with an orange icon) during the next week, they will get twice the EXP of the usual.
On the other hand, If we participate in any Free Mode event we will also get double EXP until April 19. Look out for invitations in the upper left corner of the screen to participate in various competitive and cooperative challenges, such as King of the Castle, Fool's Gold, Cold Hands, and others.
40% bonus on RDO $ / EXP rewards on Free Roam missions for gangs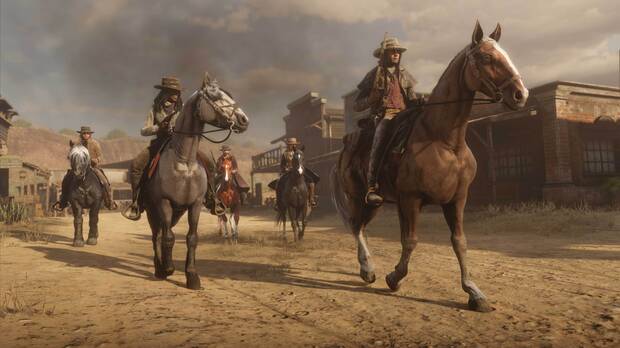 If you like to go around in the company of a group of like-minded banditsYou'll love knowing that completing Free Roam missions with the help of a gang will give you 40% more RDO $ and EXP, in addition to the usual 10% bonus for belonging to a gang.
Level up and win prizes
Persistence and determination are a reward in and of themselves, but a little extra motivation never hurts. Players who level up between now and April 19 will receive:
The Bluewater Swamp Treasure Map for leveling up
North Ridgewood Treasure Map and a skill card for going up three levels
Lake Isabella Treasure Map, two gift skill cards and RDO $ 150 for climbing six levels
Free for all
Move around the map decisively and quickly: this week, fast rides are free. In addition, barbers offer all their services (hairstyles, makeup and dentures) free of charge some for the next seven days.
Clothing for a limited time available again in the catalog
The Wheeler, Rawson & Co. catalog welcomes a selection of clothing, available for a limited time only. Be sure to open the catalog to peruse the selection and pay a visit to your local tailor to try on everything and see your size. See below for the full list.
Carbow double shoulder bag
Fernwater Shelter
Torranca coat (available in selected colors)
Folwell hat
Griffith Chaps (available in select colors)
Porter Jacket
Discounts
Don't break the piggy bank yet. This week they offer countless discounts from various of merchants venerable of the border.
Gunsmiths offer an overall 30% discount on all Shotguns, Replay Weapons, and Weapon Belts.
Meanwhile, tailors have lowered the price of all pants, skirts and boots by 30%.
The stables offer a 40% discount on all stable stables, horse tunics, horse food, plus breeds of war and working horses.
Advantages of Prime Gaming
Red Dead Online players who link their Rockstar Games Social Club and Prime Gaming accounts will receive these rewards:
Free Bounty Hunter license
The Amethyst Ornate Skin for the Bounty Hunter Chariot
Also, players who link their account to Prime Gaming before May 10 they will get a Varmint rifle for free, a 30% discount on the hunting cart and 50 boxes of Merchant merchandise.