Red Dead Online, the multiplayer side of Red Dead Redemption 2, kicks off the expansion Bloody Money: Available now in Spain and around the world, we are talking about an update that brings a whole set of illegal activities for outlaws, along with new stories from this Wild West. In addition, Rockstar also welcomes the Quick Draw club (which we talked about last week), the Gunman's Kit, NVIDIA DLSS support, and the ability for PlayStation players to play without PS Plus until July 26.
Red Dead Online: Blood Money ya disponible
"Blood Money open everything a world of new criminal activities to Red Dead Online players. As you progress, you will have better and better rewards at your fingertips ", they point out from Rockstar. To start with this content, we will have to travel to the streets of west Saint Denis and look for a guy named Guido Martelli (right hand of the infamous kingpin gangster Angelo Bronte): be in charge of giving us all the missions in which we will have to get our hands dirty.
"Martelli is looking to recover a special resource known as Capitale, a currency designed for the most delicate businesses of the Bronte family and which has ended up in the hands of thugs and outcasts on the border," they add. "For Martelli and the Bronte family, the Capitale's value depends on its scarcity." Next, we leave you with a list of the "miscreants" that we will have to chase:
Introduce yourself to the Martelli partners to find out what crimes they put at your disposal. If you haven't come across these criminals yet, you may need to prove your worth before they commission you to recover Capitale. These are the miscreants you will have to address:
Anthony Foreman: the ruthless leader of the Foreman brothers gang. You'll find him at Radley's house in Rhodes or at Doyle's Tavern in Saint Denis.
James Langton: a notorious bounty hunter with a reputation as a scoundrel who lives in New Austin. You will find him at Hennigan's Stead, at Pike's Basin or at his cabin by Don Julio Lake.
Sean Macguire: a serial killer and thief who has temporarily separated from his gang. Look for it in the Great Plains or Tall Trees.
Joe: He works hand in hand with other criminals like Micah, Cleet and Samson Finch. Lives in Osman Grove, New Hanover.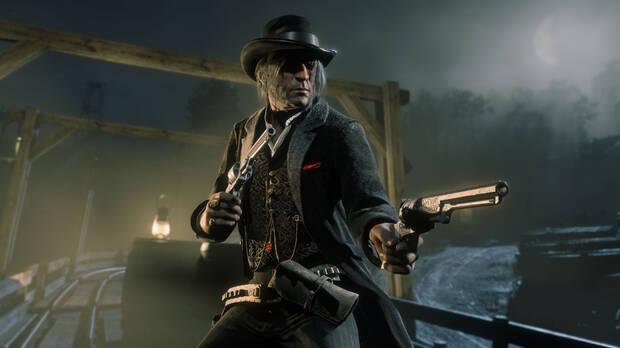 Today's update adds three criminal contracts divided into several parts, each with its own story: the rail contract, the Jeb Phelps contract and the Bluewater contract. "Those willing to lie, cheat and steal to get to wealth can participate in debt collection. Finally, when you are crossing the plains, open your eyes in case you see any farm or camp to loot," say the creators.
In these missions you will get Capitale for Martelli. Trade these private bonds with any member of Martelli's circle, and they will thank you by offering you the first of three large-scale criminal opportunities. Martelli wants to kill a senator from Lemoyne who is gaining popularity and whose political ambitions are an obstacle to the vast operations of the Bronte family. Your mission will be steal the three Jewels of the WestThe first, the Emerald Covington, is a family heirloom obtained illicitly and coveted by all kinds of villains. They are currently transporting her on a very well guarded train.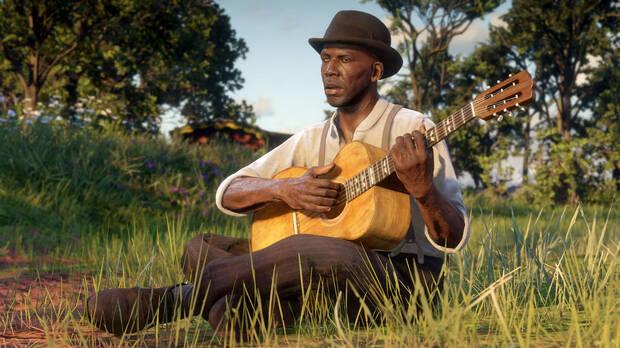 Club Quick Draw
The Quick Draw club is a series of quick passes that will arrive consecutively over the next few months. Created with the needs and desires of outlaws in mind, its members will enjoy rewards, bonuses, and special items to help them live outside the law. Each pass consists of 25 levels and costs 25 gold bars, and will allow you to recoup your investment at the end of each pass if you complete all the levels. With each consecutive pass you buy, you get additional benefits. If you buy all four, you can get free with the next Halloween 2 pass.
No. 1 FROM JULY 13 TO AUGUST 9
Dutch Redcliff Outfit
Camisa Rushword
Whitchurch variant for the Cattleman revolver
No. 2 FROM AUGUST 10 TO SEPTEMBER 6
Rowberrow outfit
Haverhill hat
Cartridge liners
No. 3 FROM SEPTEMBER 7 TO OCTOBER 4
Mira Beadnell
Cuchillo Bagshot
Layham Jacket
Galleywood Siding
No. 4 FROM OCTOBER 5 TO OCTOBER 27
Ibarra variant for the Mauser pistol
Huntingdock shelter
Poncho Forester
Dunster outfit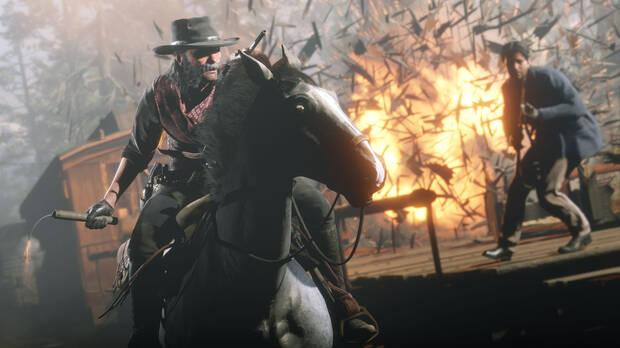 Clothes, Guides and much more
"In response to community feedback, some previous Outlaw Pass items will be back on sale over the next few weeks and months," Rockstar said. In this way, from today Madam Nazar will have the Haraway outfit and Rebellion poncho, while the peristas will put on sale the fast travel guide from the camp in the nature (among many others). Complete Esmeralda Covington on Merciless Difficulty to unlock the Pacific Union Cap in Madam Nazar's Store.
On the other hand, all Free Roam mission contacts now offer their missions from a new Free Roam missions menu. In addition, new prizes and challenges will be arriving daily. And, if you want to compete with your friends, you can participate in the nominated series, playlists in which players can choose the game modes.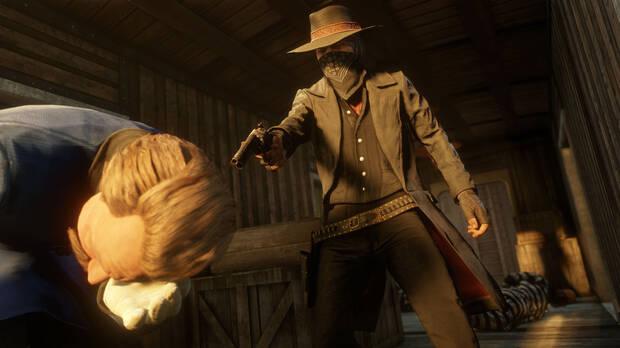 Gunfighter Kit
Talk to Guido Martelli and stop by the fence to purchase the Gunslinger Kit: an Outlaw Product Pack that includes the exclusive Fierro Scarf, ammo and consumables to aid you in your skirmishes, and Capitale to unlock more criminal opportunities for Martelli in all five. state.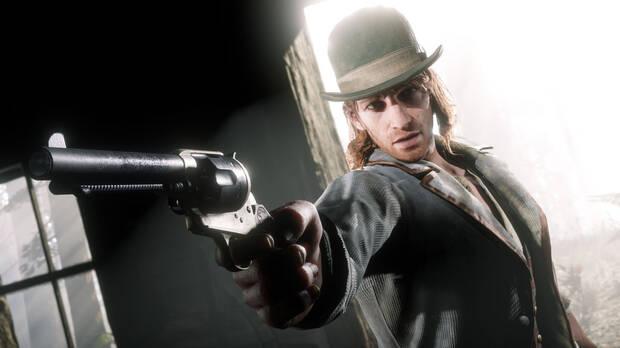 Weekly Events
Speaking of opportunities, bandits who manage to sneak onto a guarded train this week, slip the authorities, and escape with the Esmeralda Covington will be rewarded with a simple bandolier. Also, if you complete this opportunity on Merciless Difficulty, you will unlock the Pacific Union cap, which you can buy at Madam Nazar's shop.
To celebrate, taverns will offer free drinks all week. Think of it as an invitation, but also a warning that things will surely degenerate into a bar fight. Finally, if you go to the Advantages section, you will receive as a reward the selected accessory that you choose.
Discounts
This week, the stables offer 30% discount on stables and 40% on American paint horses. Ammunition crafting guides, including those sold by fences and the Tranquilizer Cartridge guide for the Varmint rifle sold by Harriet Davenport, will also be lowered by 30%. Finally, take advantage of the 40% discount on skill cards and perfect your deadliest techniques.
To celebrate the launch of Blood Money, you can enjoy the following discounts until July 26:
30% on Upgraded Saddlebags and Role Mounts
30% in the bounty cart
30% on the Varmint rifle
30% on the Navy revolver
40% in camping dogs
40% on camp designs (including role-playing)
40% off clothing from Gus's store
40% off ponchos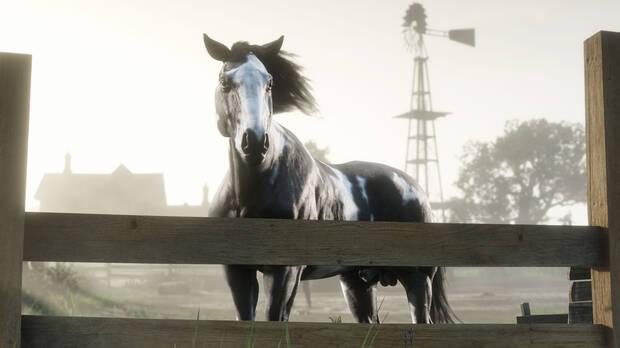 NVIDIA DLSS
A feature that has been shown to improve PC gaming performance by up to 45%. Starting today, Red Dead Redemption 2 and Red Dead Online for PC will offer NVIDIA DLSS support to all Windows users with qualifying NVIDIA GeForce RTX graphics cards. The new function allows you to enjoy Enhanced frame rates and create crisp, spectacular images.
Playstation Advantages
PlayStation players will be able to play Red Dead Online without a PlayStation Plus subscription from July 13 to 26.
Advantages of Prime Gaming
Red Dead Online players who link their Rockstar Games Social Club and Prime Gaming accounts by August 2 will receive a mount up to RDO $ 200, 2 free treasure maps and a 40% discount on the fast travel post.