Red Dead Online, the multiplayer aspect of Red Dead Redemption 2, has great news for Spanish players and players from around the world for next week. Rockstar's Wild West is getting everything ready to welcome its new update, Blood Money, which will arrive accompanied by more History, by the Quick Draw club and much more. Under these lines we show you the trilers and details of each section.
Blood Money – New update on July 13
The Wild West will become even more dangerous with the debut of Blood Money next week. Rockstar teases that gamers can wait "new forays into the criminal underworld of the West", which will bring with them new rewards that will be available from the same July 13. In addition to this batch of bonuses, four passes of 25 ranks of the Quick Draw Club will be added, which we will detail further down these lines.
Regarding the history of Blood Money, we discovered that Saint Denis' deputy chief and Angelo Bronte's trusted lieutenant in Red Dead Redemption 2, Guido Martelli, est looking for gunmen who can help reestablish control over Capitale's black market merchandise. To help him in his task, players will have to engage in robberies with different phases, blackmail, brutal debt collections and much more.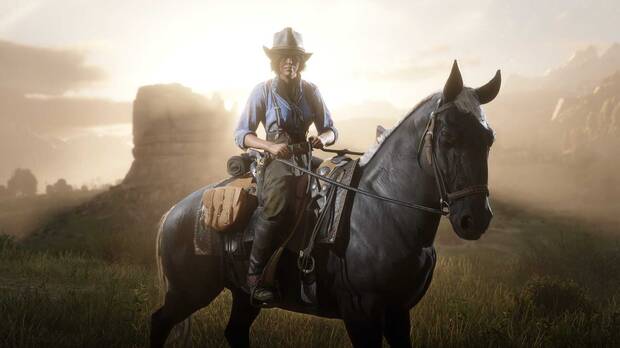 Unscrupulous gunmen wanted in Blood Money
In addition, the update will bring new clothing, items available again, support for NVIDIA DLSS for PC gamers and much more. The trailer, on the other hand, has featured the theme Letter From Bluewater Man, played in-game by Grammy-nominated American blues guitarist and vocalist Christone "Kingfish" Ingram.
Club Quick Draw
With each installment of the Quick Draw club, players will unlock 25 reward tiers for 25 gold bars, each with the purchase cost being recovered by completing all 25 ranks on each pass. This means that this section provides a whole flood of unlockable rewards. The first batch will arrive July 13-9, and include Dutch van der Linde's Redcliff outfit from Red Dead Redemption 2. Additionally, players who purchase all four Quick Draw club installments will get free access to the Halloween 2 Pass.
In this way, with the Quick Draw 1 club you will get:
Dutch's Redcliff outfit
The Whitchurch variant for the Cattleman revolver
The Rushword Shirt
The Fircroft hat
The horsehair
Up to 25 gold bars and more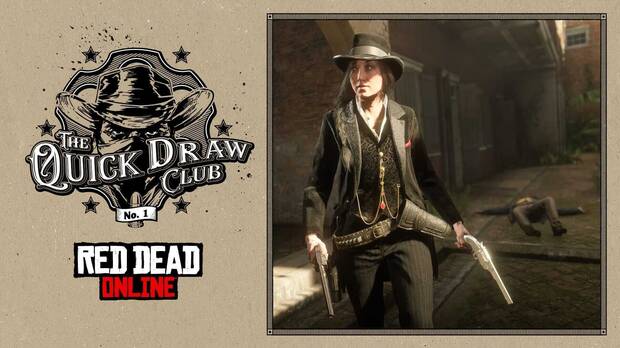 Pass dates
With each Quick Draw club pass, you will gain access to 25 levels of rewards for 25 gold bars. Get 25 gold bars by completing all 25 levels. In addition, if you buy all four Quick Draw Club passes, you will get free access to Halloween Pass 2. You will also get additional bonuses when you buy consecutive passes.
No. 1 FROM JULY 13 TO AUGUST 9
Dutch Redcliff Outfit
Camisa Rushword
Whitchurch variant for the Cattleman revolver
No. 2 FROM AUGUST 10 TO SEPTEMBER 6
Rowberrow outfit
Haverhill hat
Cartridge liners
No. 3 FROM SEPTEMBER 7 TO OCTOBER 4
Mira Beadnell
Cuchillo Bagshot
Layham Jacket
Galleywood Siding
No. 4 FROM OCTOBER 5 TO OCTOBER 27
Ibarra variant for the Mauser pistol
Huntingdock shelter
Poncho Forester
Dunster outfit