Offered by Razer
Razer is one of the hardware, peripherals and lifestyle companies for gamers that have grown the most in recent years
beginning its life in 1998 to develop a gaming mouse known as Boomslang although the company as we know it today was recast in the year 2005 from the hand of Min-Liang Tan that began a revolutionary process within the brand that began to launch mice, keyboards, headphones and other peripherals to play before debut in the world of notebooks with the first Razer Blade, a model that was launched in the 2011 equipped with the hardware more pointer of the time without giving up, as we say, to be able to transport it easily reducing its size to a minimum to be able to play anywhere, something that did not happen with gaming laptops ten years ago that always bet on having powerful hardware, yes, but also with a large size that made them not exactly too portable.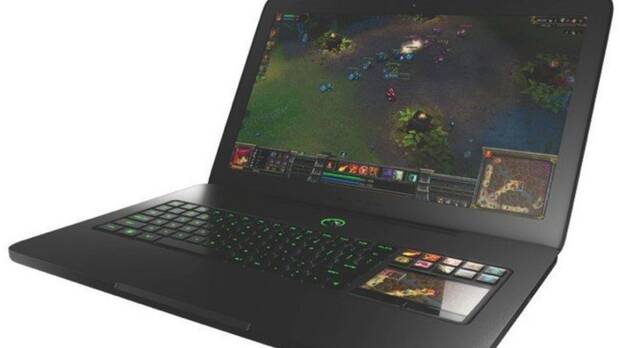 Since that time the brand has not stopped growing in the laptop market offering us new models of that Blade to play that has evolved over the years to create within that same range an Ultrabook to play like the Blade Stealth 13, teams to work like the Razer Book, notebooks for content creators in the form of the Razer Blade Studio Edition and even boxes for external graphics like Razer Core X that allow to give extra power to the brand's laptops.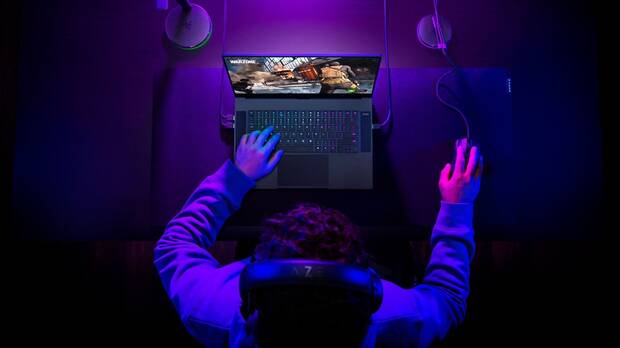 Razer launches its laptops in Spain with the Razer Blade 15 Book
Now, 10 years after the launch of the first Razer Blade this range finally arrives in Spain Or, rather, it finally arrives with a keyboard with distribution in Spanish so that we can enjoy them in our country. Specifically, two different models arrive in Spain, starting with the laptop to play Razer Blade 15 that has three different display options all of them 15.6 "that allow us to choose between a 1080p panel at 360 Hz, a 1440p at 240 Hz with NVIDIA G-Sync and finally a 4K OLED screen with a 60 Hz refresh rate, all depending on the needs of players, from those who prefer a bet on esports sacrificing resolution but benefiting from a high refresh rate to those who want to play the latest titles "at full power" with 4K resolution and 60 fps thanks to the power of the Razer Blade 15 .
This Razer Blade 15, which is now available in Spain, does so with the Latest 11 Generation Intel Core Processor that reaches frequencies of 4.7 Ghz as well as with grficas NVIDIA GeForce RTX 30 Series (RTX 3080 and RTX 3070) with Max-Q design together up to 32GB of RAM and up to 1TB of M.2 SSD storage to offer us the maximum power without giving up connectivity with Thunderbolt 3, USB 3.2 Gen 2, USB-C 3.2, HDMI 2.1 or SD card reader all at a price starting from 1799 euros being already available through this link.
Also at the connectivity level we find Wi-Fi 6, Bluetooth 5.2m Thunderbolt 3, 3 USB Gen 2, one USB-C 3.2, card reader and output HDMI 2.1 as well as the illumination could not be absent Razer Chroma RGB to customize the illumination of the gaming keyboard included with the laptop.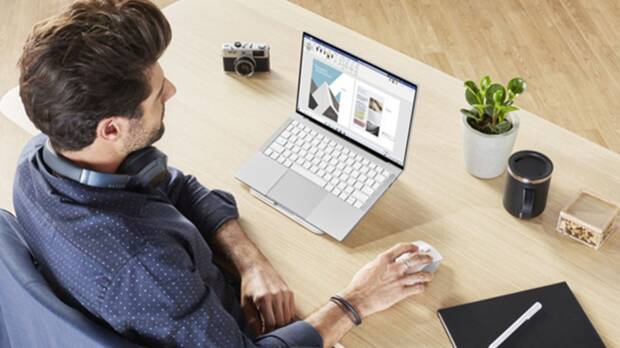 If, on the other hand, you need a laptop with an even smaller size and designed to work, the Razer Book with Intel Core i7-1165G7 processor with integrated Iris Xe graphics capable of offering good performance in work tasks and even in games being also accompanied by up to 16 GB of RAM, SSD storage of up to 512 GB and a screen of 13,4″ so you can take your work anywhere. This model also comes with a Spanish keyboard, it is priced from 1699,99 euros and can be purchased from here.