Offered by PlayStation
Next June 11 it goes on sale Ratchet & Clank: Una Dimensin Aparte, the new adventure of this veteran action saga on PS5, developed by Insomniac Games, creators of these characters with almost 20 years of legacy on PlayStation. As usual with PlayStation Studios games, we can purchase Ratchet & Clank: A Separate Dimension in both physical and digital formats, through the PlayStation Store, the PS4 and PS5 digital store that offers us exclusive editions of great titles like this one. What the Digital Deluxe Edition of Ratchet & Clank: Una Dimensin Aparte, which we will detail below.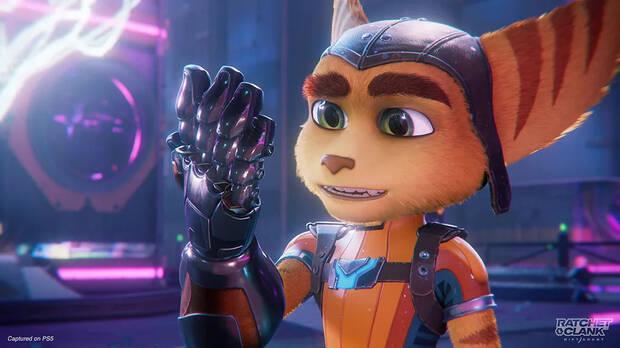 Ratchet & Clank: A Dimension Apart: Everything Included in the Digital Deluxe Edition
Ratchet & Clank: Una Dimensin Aparte will be available on the PlayStation Store in the Digital Deluxe Edition for 89.99, which includes a series of extras, which are the following:
Full game
Five sets of armor
Photo Mode Sticker Pack
20 Raritanium (in-game upgrade materials)
Digital soundtrack
Digital picture book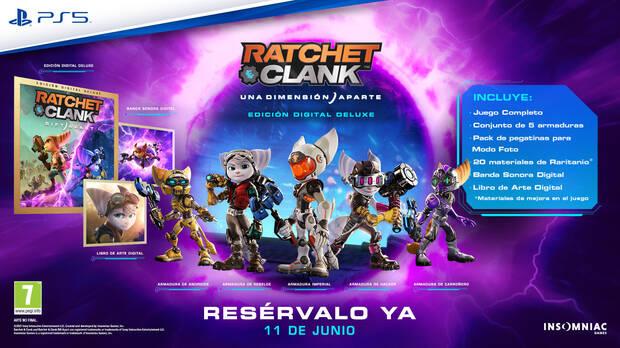 These armors will give Ratchet and Rivet a new look., protagonists of the adventure with Clank, and are exclusive to this edition. The armors are as follows
Android
Rebel
Imperial
Hacker
car
Free weapon and armor if you pre-order either version of the game on the PS Store
Also if you book now Ratchet & Clank: Una Dimensin Aparte, both the Standard Edition and the Digital Deluxe Edition, You will receive two extras to unlock early: the Carbonox armor and the Pixelator weapon, which transforms our enemies into a bunch of retro pixels.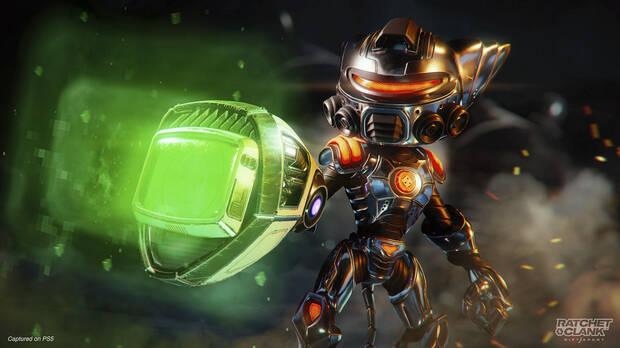 A great adventure between dimensions
Ratchet and Clank return to PlayStation and this time they will not be alone. Both must embark on a journey to stop the feet of a robotic emperor who seeks to conquer interdimensional worlds and who has set his sights on his universe. In this way they will meet Rivet, a lombax resistance fighter from another dimension. Make your way through new worlds, versions of parallel universes and the return of iconic locations from the series.
Ratchet & Clank: Una Dimensin Aparte take full advantage of PS5like the ultra-fast loading of the SSD, which makes it easy to jump from one world to another in a blink, the optical response to feel each explosion and shot, the adaptive triggers customized for each weapon, the immersive sound with Tempest 3D, detailed worlds with lighting ray-tracing, 4K resolution and HDR, or with a performance mode at 60 fps. Ratchet and Clank have never experienced a game like this!