QuakeCon, Bethesda's event, returns August 19-21 with the QuakeCon at Home format. This edition will be the first since Microsoft acquired the companies of the ZeniMax group, such as Bethesda, id Software and Arkane, but in principle there will be no major changes regarding their organization. We can expect news of the company's games, announcements, tournaments, solidarity initiatives and gifts for fans. "We will also once again host the Virtual LAN Party through the Twitch teams to bring the QuakeCon faithful back together through our games," says Bethesda.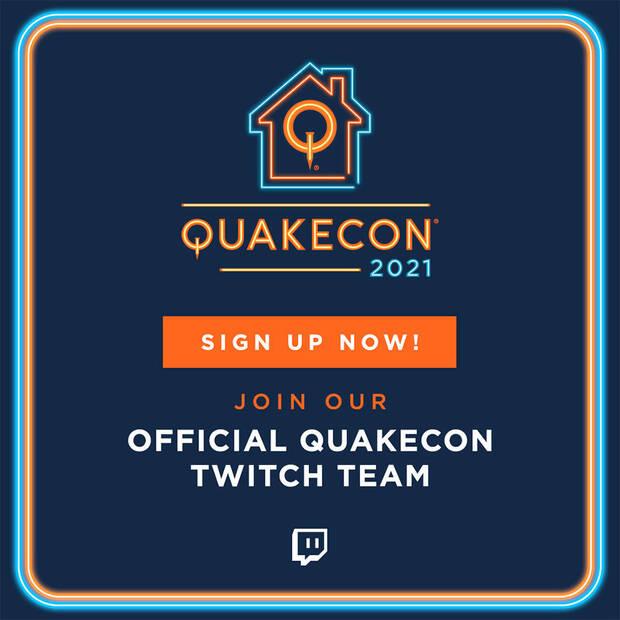 The planned activities are the following:
Stream global: QuakeCon will officially start on Thursday, August 19 at 8:00 p.m. (Spanish peninsular time). This multi-day event will include special broadcasts with influencers, Bethesda community teams from around the world, developer visits and game news, all to support solidarity initiatives. QuakeCon staff will also produce a selection of exclusive content for the community.
Official Twitch Team for QuakeCon: QuakeCon's main activity is playing and sharing games with friends at the LAN party, and this year the global community will come together and reconnect through the official QuakeCon Twitch team. The team celebrate QuakeCon, play and share games, and help raise money for the charities with whom they collaborate.
Discord de QuakeCon: The community can join the event on the QuakeCon Community Discord server.
Solidarity initiatives: A key part of QuakeCon continues to be charitable fundraisers. Players who watch the event virtually will be able to donate directly from QuakeCon's official Twitch stream to various organizations.
The charity t-shirts
Also animal charity t-shirts will return in collaboration with Custom Ink, which will divide all proceeds from the sale of these t-shirts between the Dallas animal adoption center with which QuakeCon has long collaborated, Dallas Pets Alive, and FOUR PAWS, a global animal advocacy organization. . "This year, we went deep into DOOM Eternal hell to get the unique and adorable design of the Pugcubus t-shirt. Also, on the way we drove by DEATHLOOP's mysterious island of Blackreef and found the exclusive Catloop t-shirt."