It's just over a month before Raz gets back to his old ways and the developers of Double Fine Productions They have published a thriller from the history of Psychonauts 2 where we anticipate some of the levels, characters and crazy situations that we will live in the comical platform adventure that will arrive next August 25 on PC, Xbox Series X / S, Xbox One and PlayStation 4.
The video inserted on this paragraph introduces us to the adventure villain, Maligula, and some of the environments that we will explore as Raz during his first day on the job as Psychonaut: phases that have a cartoon style, others that take us to a very abstract world, others in deformed cities, and without leaving aside the one that makes us travel what seems to be a grotesque setting inspired by a dental clinic. The trailer also reviews some final bosses and characters like the Raz family.
On the other hand, in Game Informer they have published an extensive gameplay almost 18 minutes. Ah they say that the game starts with a content notice that informs about the treatment of mental health issues. They point out that precision on platforms has improved a lot compared to the first Psychonauts, but still has some precision issues.
Only Xbox Series versions will have HDR
The Australian medium Well-Played has published a list of game performance on the different platforms on which it will be published. The previous generation versions of the base consoles will run at 1080p and 30fps, with the intergenerational versions increasing the resolution to 2K (PS4 Pro) and 4K (Xbox One X). On PS5, through backward compatibility, it goes up to 2K and 60fps.
In Xbox Series X it works at 4K and 60 fps or 2K and 120 fps; and on Xbox Series S at 1620p and 60 fps or 1080p and 120 fps. Only these platforms have HDR support. Both on PC and Xbox Series you can take advantage of the variable refresh rate (VRR). We leave you with the list below:
Xbox One: 1920 x 1080, 30 fps
Xbox One X: 3840 x 2160, 30 fps
Xbox Series S: 2880 x 1620, 60 fps / 1920 x 1080, 120 fps
Xbox Series X: 3840 x 2160, 60 fps / 2560 x 1440, 120 fps
PS4: 1920 x 1080, 30 fps
PS4 Pro: 2560 x 1440, 30 fps
PS5: 2560 x 1440, 60 fps (backward compatibility)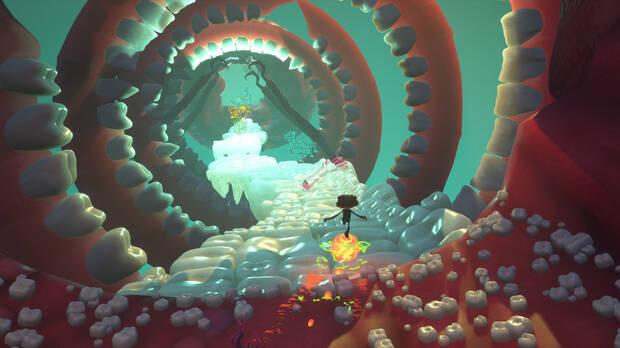 Psychonauts 2 arrive next August 25th to Spain and the rest of the world. The PC and Xbox versions will be included in Xbox Game Pass from launch day.