The new firmware update for PlayStation 5 -version 21.01-03.00.00.38- is now available for download; as usual, the console will notify you of your download if it is connected to the internet. This is the first major update to the console's system since its launch, as small patches were previously released to fix incompatibility errors, while now adding new features including the option to store PS5 games on external USB drives. , Share Play between PS5 and PS4, Game Base improvements, chat, update pre-download, better management of the game library and more. It is about 900 MB in size.
However, there are other functions that were not announced yesterday players are finding, such as improvements over HDR and the 120Hz option. There is now an option that allows automatically switch the video signal in non-HDR content, be it a game or part of an application – video, for example – which was one of the most common requests of many users, as it could be annoying to manually change the console settings according to the game or movie.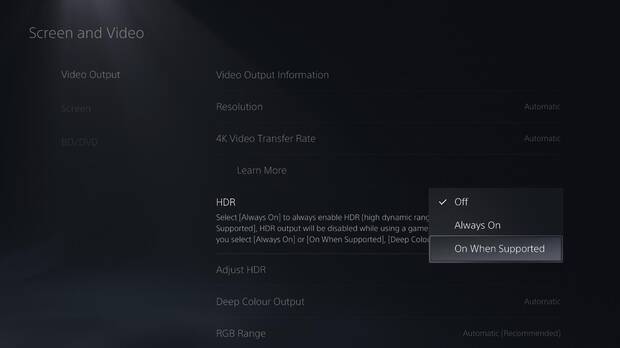 Two HDMI related controls are also added; One allows you to turn on the television automatically when the console is turned on or leave it to sleep if the television is turned off. In addition, compatibility with 120 Hz monitors and televisions is improved.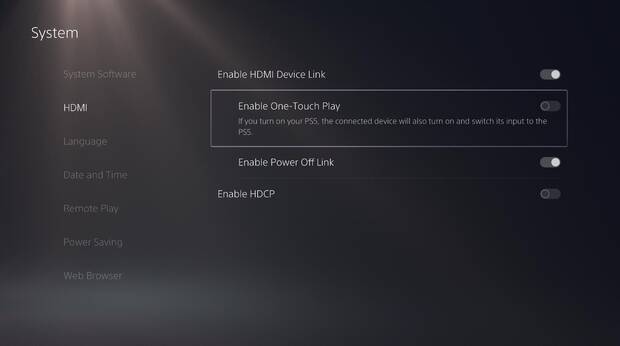 Firmware News Announced
Thanks to this firmware now PS5 games can be transferred to USB expanded storage from the console's internal storage. "This is a great way to expand the storage capacity of your PS5 console and allow you to seamlessly copy your PS5 games back to internal storage when you go to play. Reinstall PS5 games from USB expanded storage it's faster than re-downloading or copying them from a disc, "says Sony.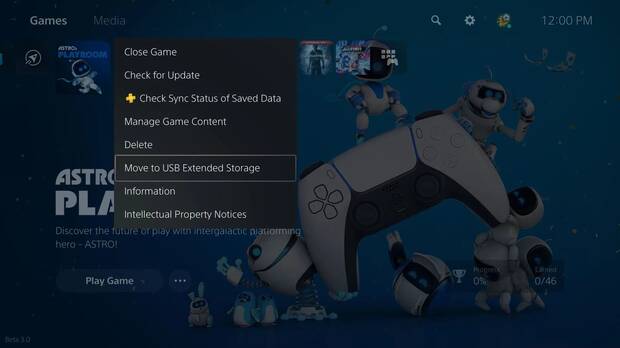 The company cautions that PS5 games are designed to take advantage of the SSD drive so cannot be downloaded directly to USB expanded storage. "However, games that you copy back to or transfer to internal storage will automatically update when appropriate. In addition, You can select the game modes you want to install (such as campaign or multiplayer) from the titles compatible with this option".
Extended Storage Requirements for PS5:
SuperSpeed USB 5 Gbps o posterior.
Minimum 250 GB, maximum 8 TB capacity.
Not all devices are guaranteed to work with the PS5 console.
The expanded storage drive cannot be used via a USB hub.
You cannot connect two or more expanded storage drives at the same time.
PS5 consoles support the following SuperSpeed ​​USB connections:
SuperSpeed USB 5 Gbps (USB 3.0/USB 3.1 Gen1/USB 3.2 Gen1)
SuperSpeed USB 10 Gbps (USB 3.1 Gen2/USB 3.2 Gen2/USB 3.2 Gen1x2)
SuperSpeed USB 20 Gbps (USB 3.2 Gen2x2).
In the future PS5 will support internal storage expansion using M.2 drives.
New social features for PS4 and PS5 consoles
The update will also bring Share Play function between generations. "This means that PS5 users can allow their friends with PS4 consoles to view the game screen, and even try PS5 games through Share Play and vice versa. Options include the ability to share the screen with a friend, hand him the virtual controller or use a second virtual controller to play cooperative games together. "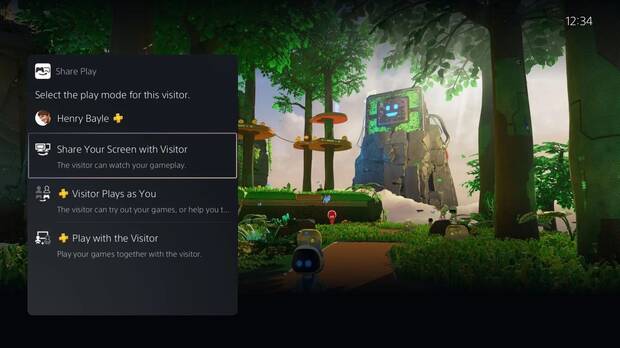 Improved customization and control options on PS5 consoles
Game Base has been improved with faster access to important content and functions: "Now you can easily switch between Groups and Friends to access your groups or check which friends are online. In addition, you can activate or deactivate notifications for each group you are part of."
Now you can quickly disable game chat, thus disabling the microphone and the voice of the other players. You can also easily adjust the volume of each player's voice in the chat.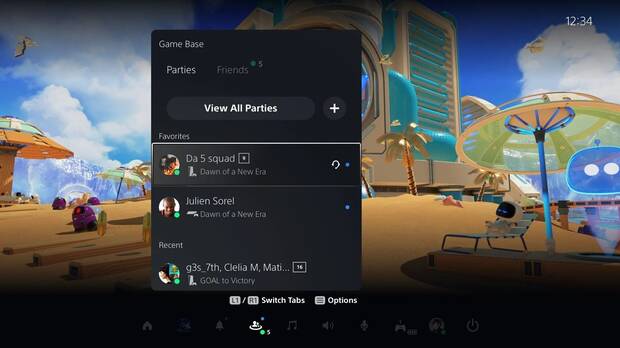 Now once the developers release the game updates, these They will be pre-downloaded to your console if the automatic updates option is enabled and the console is in sleep mode. You will be able to start playing the latest version of the games as soon as the update is released.
Now it will be easier to find content and customize the view of the Game Library thanks to the ability to search and hide games.
Screen zoom allows you to adjust the enlarge the screen to your liking from the Settings menu.
You can customize the trophy level with which a screenshot or video clip is taken automatically. For example, only capturing gold or platinum level trophies and not all. "In addition, we have introduced a new screen for player trophy statistics where you can see your level summary and your trophy status at a glance."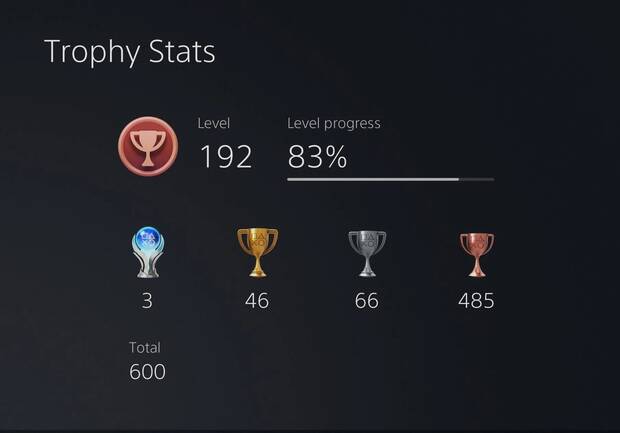 New features of the PlayStation App
PlayStation App, Sony's companion application, will be updated in the coming weeks with more newssuch as the ability to join a PS5 multiplayer session from within the app, manage your PS5 console storage, compare your trophy collection with your friends, and sort and filter the products that appear on the PlayStation Store.