Sony has registered a document in Peru in which mentions a component change in the internal structure of PS5, which could give clues to a light revision next-generation console for the near future. The analyst Roberto Serrano has been the one who has made public this document that the company registered on May 23 in the Peruvian General Directorate of Inspections and Sanctions in Communications, the body in charge of regulating and accepting the distribution of electronic communication devices in the country, among other things.
The document, which refers to a new wireless module, It refers to hardware from the console such as CFI-1115A, while the current PS5 model, the one that has been available in stores since its launch in November, follow the CFI-1XXX code. This would indicate that Sony is working on a revision of the console, although it is still unknown if this is a deep redesign or simply an internal change that affects the end user little.
New #PS5 model CFI-1115A spotted in the latest Wireless communication module M20DAL1 registered by Sony Group Corp. at https://t.co/pLg44umht0 on Apr 26, 2021

This suggests a revision of PS5 is coming sooner or later, already registered on May 23, 2021 https://t.co/KVORHFGAb9 pic.twitter.com/KuyshUAba1 Roberto Serrano' (@geronimo_73) May 27, 2021
Sony has already mentioned a possible design change above
Earlier this month arose information that suggested that PS5 could receive a slight revision in 2022: According to analyst Dr. Serkan Toto, the new model of the next generation console It will have a semi-custom 6nm AMD CPU, different and more affordable than the 5nm that is used in the manufacture of PS5 today. This change it will not represent a major change in the design of the console, neither in terms of its power nor in relation to the design of its exterior.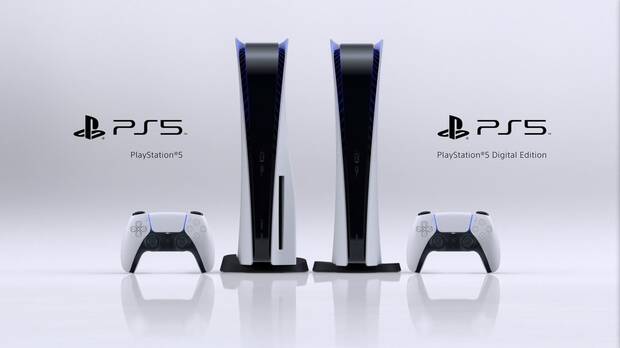 Hiroki Totoki, Sony CFO, already dropped the possibility of releasing a PS5 review looking forward to next fiscal year with the intention of alleviating the effect that the semiconductor crisis is having on the production of the console. Still, even with this change in manufacturing, the company is not optimistic about an improvement in the situation: "Can we drastically increase the supply? No, not likely.". Yes, his intention is still to exceed 14.8 million consoles sold, which achieved PS4 in its second year on the market.