Just a year ago let's see Project Ragnarok for the first time, a spectacular open world game inspired by Viking mythology which is being developed by the Chinese company NetEase with the intention of publishing it soon on PC, iOS and Android. Today the company has published new footage from NetEase Connect 2021, its particular annual news presentation event.
Below these lines you can see the third thriller from Project Ragnarok, since last year two were published: one with gameplay sequences and another with a cinematic cut. In this new video you can see ms gameplay which demonstrates both the versatility of the proposal and its spectacular visual section, although as it is a graphic demo it is precisely more detail-oriented than it is visually.
Spectacular graphics, versatile gameplay
As you have seen, in this new video you can see several playable moments of Project Ragnarok. On the one hand, highlights the variety of movement mechanics of which we can have in the game, being able to choose between going on foot, flying around the stage or even using a gigantic mount to climb mountains. All while we witness beautiful landscapes of all kinds, from valleys and mountains to fantastic cities. The game map is also displayed at any given time to show the extent that you will have Project Ragnarok.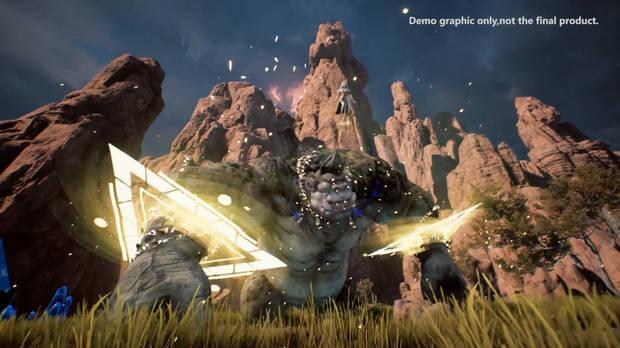 Regarding the combat, another fundamental aspect in Project Ragnarok, simple attack situations have been shown along with others in which it is possible to powerful abilities to end the various enemies that we will face. The creature that served as a climbing mount also appears as an ally during combat, and we can actually ride it to use its brute force against rival creatures. It seems that also there will be group battles against colossal mythological beings.
At the moment there is little information we have about Project Ragnarok: since NetEase have not specified a release date yet, although they have confirmed, as we said before, that the game will be released on PC, iOS and Android. The official page of the project still does not give new details and a year later it continues to be available exclusively in Chinese.