The mobile device market is in the sights of large companies in the industry. Some companies like Nintendo O Sega They have expanded several of their franchises with experiences playable only on mobile phones and other types of portable devices. Jim Ryan, actual CEO de PlayStation, discussed in a recent investor question and answer session the company's plans to launch several major sagas on platforms other than consoles.
Jim Ryan Says PlayStation IP-Inspired Titles Will Hit Mobile
Jim Ryan has pointed out that since Sony PlayStation They intend to bring some of the most recognizable IPs to mobile devices during the current business year, which ends in March 2022. This strategy would be derived from the good reception that the titles of PlayStation en PC with the arrival of Horizon: Zero Dawn O Days Gone and probably, Uncharted 4: A Thief's End in the future. The verbatim words of Ryan have been the following: "We are beginning our journey of launching videogames first-party from PlayStation off consoles. Last year, we started by publishing titles like Horizon: Zero Dawn O Predator on PC. Both were very profitable and had a good debut. We will continue this strategy into fiscal 2021 and beyond. "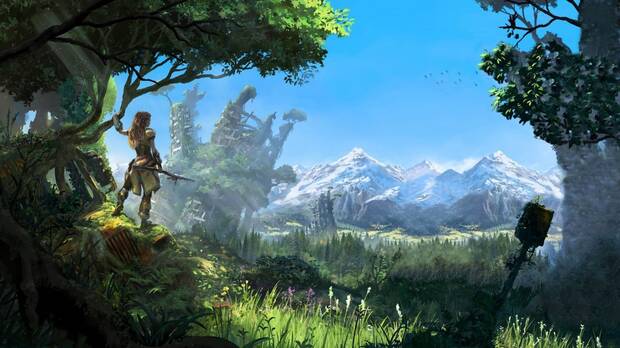 To the above statements, the CEO de PlayStation wanted to add some comments regarding the appearance of Sony IP on mobile devices: "In fiscal year 2021 we will begin to publish some of our iconic IPs from PlayStation on mobile devices. This strategy will not provide a significant revenue stream, but we can anticipate that as we learn from this experience and increase the number of titles we publish on mobile devices, the contribution of both PCs and mobile devices will start to become more and more important as time goes on".
Related to what you have commented Jim Ryan In this new meeting of investors, yesterday also provided relevant information on the mobile market: "Mobile is one of the areas that we are exploring to reach millions of players beyond our platforms," ​​he said. Ryan. "PlayStation has a huge catalog of varied licenses first-party that can be turned into mobile games to complement our AAA games or games as a service. We are exploring the mobile market with some wonderful sagas PlayStation so stay tuned. "We still do not have official data on the exact name of the franchises that will be adapted to mobiles.