Hours before Ratchet & Clanck: A Dimension Apart will go on sale PlayStation organiz an online game event with various guests that dealt with different aspects related to the game and presented by Alba Horcajuego and Rodrigo Rosdri Marn, from the PlayStation Connection program, who received several guests who discussed various aspects of the game in the El Corte Ingls Cultural Room. The first was Jos Luis Crespo, who carries out scientific dissemination from his YouTube channel Quantum Fracture. Crespo explained that currently you cannot open portals to other dimensions although science is investigating if there are or, if so, if they can be traversed to get to the other end from an entrance. "In physics they are a serious proposition," said the popularizer, although one cannot venture whether in those other dimensions a time line would be shared with ours.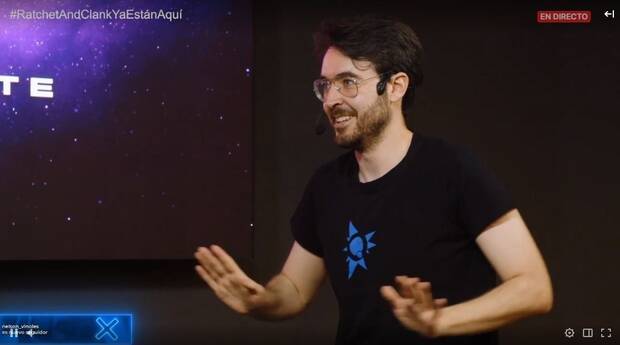 Crespo also said that when he plays a video game his scientific mind continues to function and that it is pleasant "when you analyze a script and you see that it is consistent with the physics we know. " The youtuber has created a video precisely on the theme of wormholes that will be made public on the 15th at 8 in the afternoon in Quantum Fracture in which there will be a collaboration with a still unknown guest, in which I will talk about the possibility that wormholes exist in our world. If they existed, Crespo advanced, they would have a similarity to how they are seen in the movie "Interstellar" and time would also pass in them much more slowly than outside.
Most Creative Video with Special Effects Award
The next guest was Pablo Reche, Content Creator and Visual Effects Artist (VFX), who showed a video that he had created in which he played with portals to move from one place to another. Reche said that he became fond of videogames playing Ratchet and Clank: Size Matters on PSP. He became fond of design drawing characters in PhotoShop But, he said, "if I wanted to rotate them I had to start drawing from scratch" and this made him decide to move to 3D modeling, and now he's back to creating videos. On his youtube channel there is a video that includes a contest with several prizes related with Ratchet and Clank: Una Dimensin Aparte to whom send the most creative videos about the game that went on sale today. To facilitate the work of those who wish to participate, Reche has provided some materials to "build" an interdimensional portal like those in the game.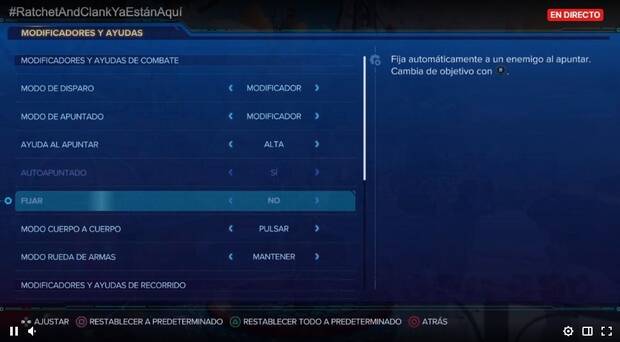 Accessibility for all types of players
One of the characteristics that PlayStation wanted to highlight about the game is how well it thinks it is to be accessible to players with all types of functional diversity, a topic they talked about Javier Andrs, video game journalist and director of Communication and Image at ONCE, and Quique Garca, accessibility and R&D technician at ONCE. Andrs pointed out that Insomniac already has many games behind its back and the studio works with people who specialize in this issue or with functional diversity who contribute to different capacities are taken into account from the initial design of each game When it comes to adapting the way of playing and that the player does not have a different experience than the one they will have, they will not customize those options. Garcia stated that by improving some aspect of accessibility in the previous Insomniac game, Spider-man: Miles Morales, the game "It was easier but you don't lose the feeling that it is a challenge." The expert also noted that the same PlayStation 5 controller, Dual Sense, has accessibility options for the player to change the buttons whatever is most comfortable for you.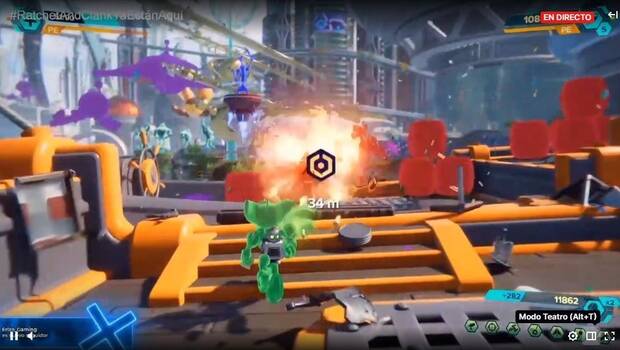 Useful options also for casual gamers
The possibilities that Insomniac offers to see the enemies or elements of the scenes in different colors, to see the larger subtitles or with a colored background or even to slow down the movement of the characters They are not only useful for people with a "recognized" disability, Andrs said, "but they are also for occasional players. or people with glasses who find it difficult to watch TV at a certain distance, or even so my grandmother can play. "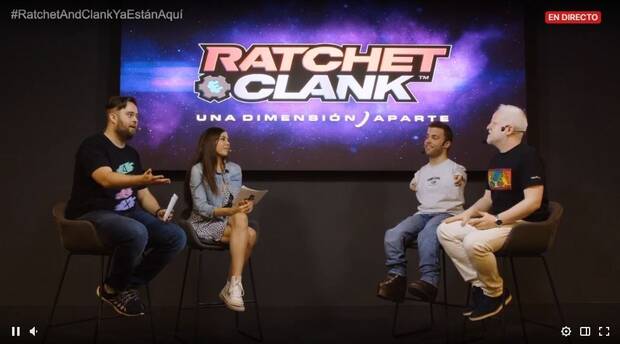 With all this, Andrs affirmed, "it is being shown that it was not so difficult to make video games for everyone" and that current technology has allowed it since, as an example, who has to approach the screen to see well and does it to a panel that displays the image in 4K you see everything with more definition now. According to this journalist specialized in videogames, the title that marked a before and after in accessibility was The Last of Us Parte II.
Below Chef Bosquet explained what the Ratchet & Clank menu he has devised is like, composed of Nefarius City-style Noodles, Sargasso Burger and Asteroides de Aridia and that could be eaten this month in one of its two Naked & Sated restaurants in Madrid and also ordered at home in Madrid or, in the case of dessert donuts. , with shipping throughout the country.