Nintendo launch the October 8th in most of the world (will be released in Spain, but not in Latin America) Nintendo Switch (OLED model), a version of its hybrid console that stands out for including a larger and higher quality screen, a revised base or dock and other design changes, but not power, in the console.
The machine will cost in Spain, as can be seen in various online stores, some 350 euros, an increase of 20 euros over the original model. In the United States the price difference is greater. The Standard switch costs $ 299.99 tax-free in the North American market, while the OLED model will cost 349,99 $.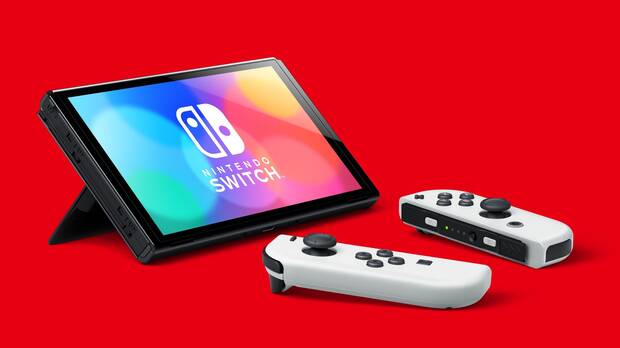 Although Nintendo has not confirmed it, since they promote the console as one more machine of the Switch ecosystem (where Switch Lite is also included), from different unofficial sources it is pointed out that Switch (OLED model) replace from the market the standard model. And so, there will be an increase in the price of the console (from 330 to 350 euros), something unprecedented in the industry.
The price increase "could set a precedent" in the industry
According to the analyst Hideki Yasuda de Ace Research Institute in statements to The Japan Times (a subscription is required to read it, but collects it Nintendo Life), if Nintendo's strategy works, "It could set a precedent for charging more in the industry" of the video game.
In addition, a PlayStation worker who speaks from anonymity in said newspaper points out that Sony, the maker of PlayStation 4 and PlayStation 5, is "closely monitoring" market response to the Nintendo move. According to information from Bloomberg, Switch OLED costs about $ 10 more to make than the standard model.
Typically, companies tend to lower the price of their consoles as the years go by. In 2009, Nintendo lowered the price of Wii (released in December 2006) of the 250 euros at 199 euros. PlayStation 4 It was launched in 2013 at 399 euros and three years later it reduced its price to 299 euros con PS4 Slim. Xbox 360, Microsoft's most successful console to date, launched in 2005 at 399 euros; five years later its official price was 199 euros.