Playpulse announced today Playpulse One a new exercise bike that is itself a video game console, a curious combination with which the company wants us to have fun playing while we exercise and get in shape every day. Of course, given the peculiar characteristics of this device, The games to be received will be exclusive to the platform and we can control these with the buttons that we will find on the handlebars and, obviously, pedaling.
Play and exercise
The bicycle have a 24-inch multi-touch screen and a dedicated graphics card capable of operating various 3D titles They can even have online multiplayer so that we can compete or cooperate with other players while they do their daily sports routines.
The four throwing sets that have been confirmed so far are Pedaltanks (a MOBA), Bumpercars (bumper cars in space), Heat Street (a racing game), Helios (a roguelite), even if the company has promised they already have more titles in development. All of them are developed with Unity 3D.
Here it should be noted that Playpulse One will have a subscription service to access their games and that the first six months will be free for those who decide to reserve this peculiar device. After that, the price will be $ 19.99 per month. It goes without saying that in addition to all these functions dedicated to video games, the machine also allows us to enjoy video content in streaming What Netflix, Amazon Prime o YouTube.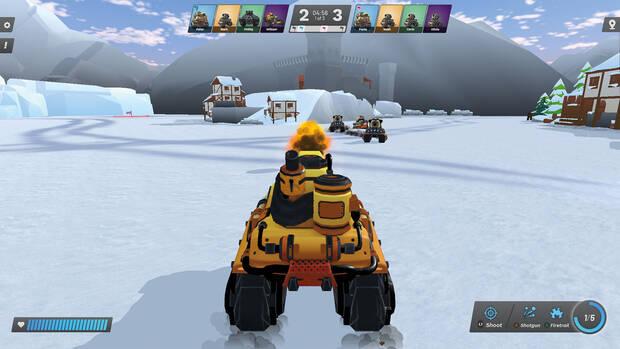 Your launch is scheduled for the end of this year at a price of $ 1,999, although if we reserve the bike before it is released we will enjoy a 40% discount, which leaves its price at just $ 1,199. If you are interested, you can reserve Playpulse One from its official website.