One more week the Epic Games Store It has been updated giving a new title so that any user can access to claim it and save it in the library to play it whenever they want, without the need for a subscription. This promotion is updated every Thursday at 5:00 p.m. (Spanish peninsular time), at which time the company offers one or more free games to anyone who wishes to obtain it.
This week it's the turn of Pine, an independent title developed by Twirlbound and edited by Kongregate. It was originally launched in 2019, both on PC and Nintendo Switch, but now its version for computers reaches the Epic Games Store and is released as part of its weekly promotion of free games. Although it will usually have a price of 20.99 euros in this digital store, during this week, until May 13 at 5:00 p.m. (Spanish peninsular time) can be downloaded for free here.
Pine is a curious title of adventure, action and survival that will take us to an alternate reality: What if humans had never reached the top of the food chain? Starting from that original premise, we will play as Hue, "an intelligent young man who will have to explore, trade and make his way in a dynamic world full of creatures much smarter than humans," says his official description.
The Lion's Song free next week
Next week when Pine is no longer available, the Epic Games Store will offer a new PC game for free: The Lion's Song. It is a indie graphic adventure divided into episodes; Each of these chapters follows a series of artists and scientists from the early 20th century to explore their relationship to creativity and inspiration. It is the work of the independent studio Mi'pu'mi Games and can be obtained free from May 13 to 20 in this digital store.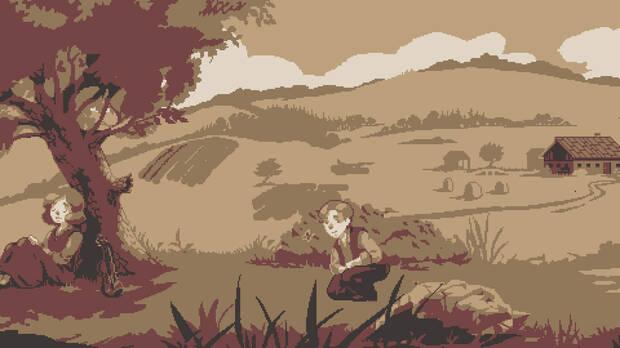 Besides these free game, You can get more content in the Epic Games Store without going through the box: Currently, for example, there is a promotion available for those who play games. World of Warships for which they can get free the Exclusive Starter Pack for this title, a content pack valued at $ 25. A good list of free games can also be found in the Epic Games Store catalog, such as Cratya, SpellForce 3: Versus Edition, Sludge Life O 3 out of 10: Season One, among others.