Prime Matter and developer Snapshot Games have announced that their turn-based strategy game Phoenix Point launches on Xbox One and PlayStation 4 on October 1 with the name Phoenix Point: Behemoth Edition. The following will also be available later. Xbox Series X | S and PlayStation 5 versions, with a free update for those who own the console version of the previous generation. That same day, October 1, the fourth downloadable content, Corrupted Horizons. We show you the new videos, of the console version and the expansion, that IGN has published.
Phoenix Point: Behemoth Edition include the original game with all four expansions –Blood and Titanium, Legacy of the Ancients, Festering Skies, and the new Corrupted Horizons– plus a redesigned pad holder that will make the pad experience more comfortable.
Phoenix Point debut on PC in December 2019, out on Steam, Epic Games Store, and Xbox Game Pass for PC. Last December the edition Year One which celebrated the first year of the title by collecting all the content released up to that date, updates and other content.
Phoenix Point, from the creator of XCOM
One of the strengths of the title is that Julian Gollop follows in the wake of the saga XCOM to offer a new bet on the genre of strategy, tactics, science fiction and combat. Phoenix Point invites players to enjoy a combat style similar to that of XCOM, although this game has a novelty: we will be able to attack the different limbs of our enemies, being able to eliminate them and, thus, preventing our adversaries from executing certain attacks.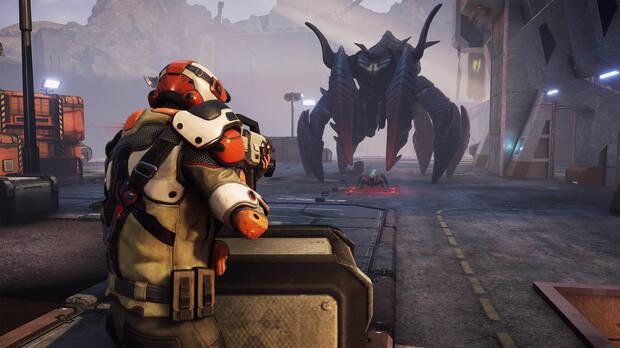 Again, history will take us to the near future where our mission will be to end alien forces and other threats that seek to destroy the world as we know it. Chaos breaks out when the Pandoravirus, discovered in the Arctic in 2022, It expands throughout our planet, devastating humanity.