Phasmophobia It was a real revolution in the world of video games when it debuted in Steam Early Access last September, at which time it allowed Spanish and worldwide players to become true ghost hunters. The game, developed by Kinetic Games, it did not take long to make a niche among the best-selling titles of the Valve platform; while also becoming one of the most viewed on Twitch. Now enjoy a new update which adds a whole set of novelties: among them, we discover that the ghosts will now be much more aggressive.
Phasmophobia: Your new update offers more dangerous ghosts
A couple of months ago, Kinetic Games decided to launch a beta version of Phasmophobia, with which the ghosts listen to the players much better. The official update of this branch of the game is now available, and seeks to introduce a whole series of adjustments to increase the difficulty of the game. Spectra, in particular, show the most changes. You can check the patch notes here.
For example, now The ghost will chase us around corners if it has lost sight of usinstead of scrolling to a random location. Also, just as I anticipated, the ghost will now hear player voices when hunting and search directly in those locations; this won't work if you're not the banshee's target, though. Wraiths will also be able to open lockers and cabinets outside of their hunt; During the session, you will be able to open doors, closets and lockers.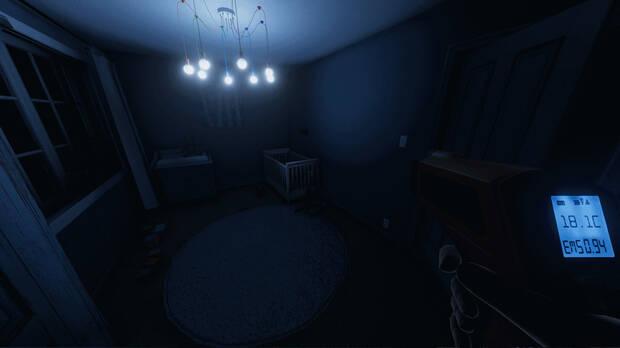 Ghosts become more dangerous in Phasmophobia
Furthermore, in all the difficulties of Phasmophobia the chance for ghosts to roam has been increased; search around the location where they last saw a playerinstead of leaving for a random location. Finally, the ghost now target any player who approaches the while already chasing another player.
Kinetic Games has also launched all a series of modifications on the Professional difficulty: for example, the ghost that appears and walks towards you will now count as a ghost event; while dead players will no longer count towards average sanity. However, alive players will now lose 15 sanity each time a player dies. At the same time, Banshees on this difficulty will now hunt like other ghosts, and will target any player when their target player is out of range.
Phasmophobia: Expanding Your Early Access Plans
The creator of the title, Dknighter, announced a few months ago that thanks to the success of the game, it had decided to expand its Early Access plans. While his initial plans included simply adding different maps, ghost types, and equipment, he now admits that the popularity of the game has pushed him to reconsider your roadmap and work according to user expectations. We remind you that the title can be purchased on Steam for 11,59 euros.