The murder on July 3 of Samuel Luiz in Corua, a 24-year-old beaten to death, has raised a wave of indignation over a death that has homophobic features; the investigation and arrests are still underway so every advance is news in the press and on television. However, the issue brings up another controversy that appears periodically among certain generalist media such as that of link violence and video games for free, although in a case like this it apparently has no connection.
In the last hours, social networks have shown their criticism for an article published by El Pas where they speak with "experts in criminology, education and social psychology" about the behavior of young people that led to the crime in A Corua. Specifically, there is a highlighted paragraph with the phrase "Points for 'kicking, popping and murdering'" where once again video games and the supposed problems of young people to distinguish between screen and reality are mentioned. The original headline, now edited, could not be more sensationalist: "Samuel Case: A Collective Deadly Aggression Like Those Studied In Chimpanzees And Fed With Fortnite".
"Before we had that of the two diamonds," says the criminologist and judicial expert Luis Alamancos in reference to the Spanish Television content regulation code that was used between 1963 and 1984. "Now there are no filters. At any time, the boys they have before them series and hyperviolent games to which they are extremely hooked, such as Fortnite. A huge problem is upon us, people will not know what is fiction and what reality", says Alamancos, who ignores or omits the existence of the PEGI code that classifies games by age and describes the type of content that we find in it -violence, bad words, sex, fear, drug use …-, with a prominent indication on the game cards, something that does not happen with movies.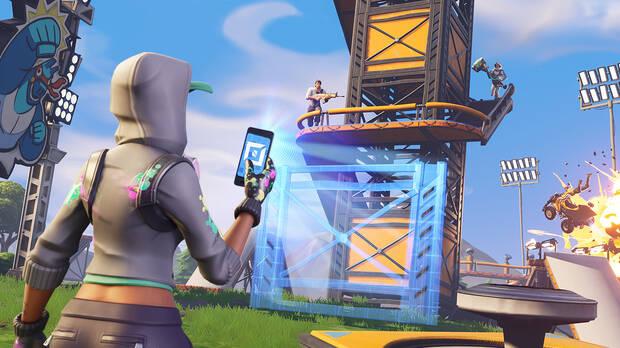 A psychologist also quotes Grand Theft Auto
GTA It is another of the usual games in this type of example and its name could not be missing in the article, in the mouth of a psychologist. "We grew up crying with Marco or viewing the relationship of Heidi with her grandfather. Today, our young people have as a reference to youtubers who, safe in their rooms, explain how to kill in Fortnite, or how to do in GTA to have sex with a woman in a car and then shoot her for money. 99% of video games consist of killing, kicking, popping, murdering … And on top of that they get points for it. Most young people know how to discern, but they perceive too much violence. We have a minister who alerts us about meat, but nothing is ever done against these gaming multinationals. "The psychologist refers to Alberto Garzn, leader of Izquierda Unida, who is a recognized gamer of video games.
Criticism for gratuitously blaming videogames again
The helpful issue of video games with any news of violence has outraged many players, who regret how attention is drawn to entertainment that has absolutely nothing to do with the murder of Samuel. Comments against the text, both harsh and with a more humorous tone, have criticized El Pas publishing this type of message on a subject as serious as a deadly crime. "First it was the immigrants' fault, then the left, then the woman and now the Fortnite. Everything except to say that Samuel's case is a crime motivated by homophobia because it would be to admit that those who practice it in the media and in Congress are part of the problem, "says Gema MJ on Twitter.
Keep blaming video games or immigrants, keep inventing absurd mobiles, keep insulting journalism. Anything before pointing out to the fascists that with their hate messages they make you sell newspapers.

You are bastards. pic.twitter.com/el1e1r0ruR Enrique Alonso (@Chicocartera) July 14, 2021
You know guys, when a psycho kills a person, blame Fortnite. Do not blame other important factors such as context where he grew up, families, past trauma, homophobia, racism etc.
Nah: el Fortnite pic.twitter.com/hzriJtgrzJ ALEX WHITE 💥 (@AlexWhiteES) July 14, 2021
They murder a boy amid homophobic insults, but according to the media, politicians and authorities it cannot be said that it is a homophobic crime because "it is not clear." Ah, but for the next few days: blame it on the girlfriend, the alcohol, the fortnite, the chimps, ANYTHING 🤪🤡 Judit Tur 🌐🎮 (@judittur) July 14, 2021
-Let's see, this is easy. They murdered a homosexual boy shouting "shitty fagot", therefore the culprit is …

-I don't know. The Fortnite?

-Eh … El Fortnite? pic.twitter.com/m0pPIvXSCV Yogulate (@ Supertramp9713) July 14, 2021
First it was the immigrants' fault, then the left, then the woman and now Fortnite. Everything except to say that Samuel's case is a crime motivated by homophobia because it would be to admit that those who practice it in the media and in Congress are part of the problem. Gema MJ (@gmaemejota) July 14, 2021
Other players note how these "experts", almost always psychologists, cite the only two games they know: GTA -a title very helpful in these polemics- and Fortnite. In fact, the popular battle royale of Epic Games was linked in 2019 even with an attack in New Zealand with headlines such as "Posed for a video game" and splitscreen manipulated scenes from Fortnite.
El Fornite and GTA because they are the only two games that sound familiar to them. Eva Cid ✨🦉 (@evcdmr) July 14, 2021
Samuel case: de la homophobia al provided.

Anything before assuming that a generation has failed as parents. 🔴⚫️🔴khlmos 🔴⚫️🔴 (@ElGatNegre) July 14, 2021
The Puerto Hurraco brothers were beta testers for Fortnite Danielovich (@DanieIovich) July 14, 2021
Blame it on Fornite.

Blame it on the movies.

Blame it on the role-playing games.

Blame it on the rock.

The fault lies with anything but a society that tolerates its citizens being bombarded with hateful messages. That avenging cat (@ that avenging cat) July 14, 2021
Linking violent behavior with video games is not scientifically correct, according to the APA
For decades, since the early 1990s with Mortal Kombat O Night Trap, videogames have been in the crosshairs of politicians and other groups, as happened in the past with rock music or role-playing games. The numerous and exhaustive studies carried out have tried to look for violent behavior among players but it has been shown that there is no scientific evidence whatsoever to support these kinds of statements. The American Psychological Association confirmed last year that "you cannot make a direct causal relationship" or, put another way, that attributing violence to video game use is not a scientifically sound argument.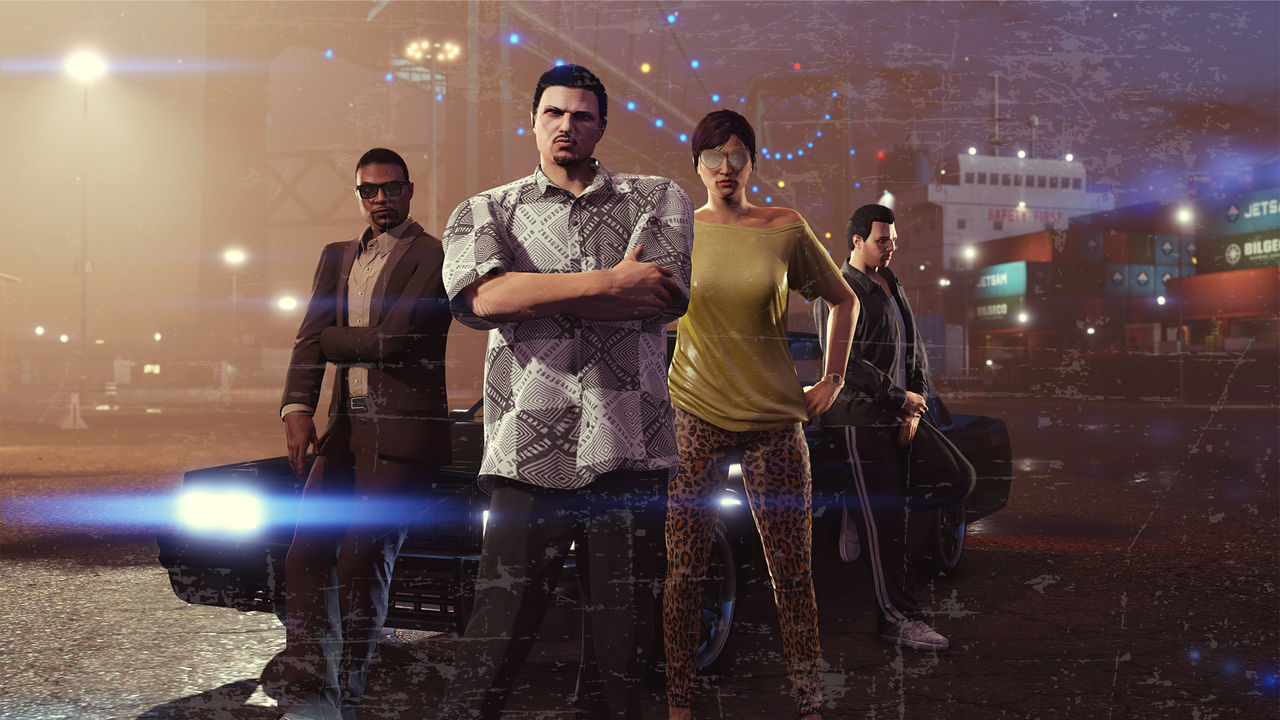 From the APA they have wanted to influence that violence is "a complex social problem" and that blaming video games exclusively for her reduces the problem to a single factor that is not even scientifically supported. For Sandra Shullman, president of APA, there are other types of keys that "deserve the attention of researchers, politicians and the general public" and that they go beyond the fact of being a fan of video games.