Oddworld Inhabitants has given more details of its new video game, Oddworld: Soulstorm, the adventure of action, platforms and puzzles to get to PlayStation 5, PlayStation 4 and PC next April 6. Lorne Lanning, director of the title and the study, has revealed details about the performance on consoles, the duration and the agreements with PlayStation and Epic Games in an interview with Wccftech.
The creative ensures that the players will take around 20 hours to complete Oddworld: Soulstorm in a first game, adding that they can be passed "dozens of hours" replaying to discover all the secrets. The figure is almost double what Lanning himself pointed to at the end of 2019 in an interview with GamingBolt.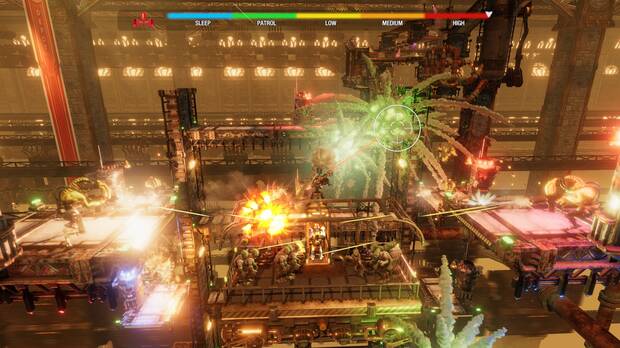 Regarding performance on consoles, the edition of PlayStation 5 it will work 60 frames per second with a 1440p (2K) resolution. Meanwhile, the version of PlayStation 4 will have a fluency of 30 frames per second and a resolution of 1920 x 1080. Of course, PC performance will depend on each player's team: you can find the (still incomplete) requirements on the Epic Games Store page.
PlayStation and Epic Games partially funded the development
Oddworld Soulstorm It has temporary exclusivity on PlayStation consoles, who "believed in us and in our game and were willing to support us financially in our development," says Lenning. "It was a great opportunity with a great partner. They have proven to be amazing by include us in several of your digital presentations". The head of Oddworld Inhabitants shares similar words about Epic Games Store, where you have a temporary exclusive and PC.
Oddworld: Soulstorm Coming April 6 to PC, PS4 and PS5. Subscribers to PlayStation Plus can add this latest version to their library the same launch day. The game was announced in 2016 and has been postponed numerous times, sometimes with long silences between one trailer or image and the next.