Marvelous and Grasshopper Manufacture have published a new trailer from No More Heroes 3 In which they reel off some aspects of the gameplay of this long-awaited installment, a title that will arrive exclusively on Nintendo Switch on August 27. This extensive video of almost six minutes long focuses on explaining characteristics of combat, vehicle control, characters and secondary missions of the new game of Suda51, although at the moment the trailer is only available in Japanese without Spanish subtitles. You can see it under these lines.
Welcome back, Travis Touchdown
The plot of this new installment will take us two years later of the events of Travis Strikes Again: No More Heroes, that peculiar interlude published in 2019, although its story is designed so that it can be enjoyed even by those people who have not played the previous ones. Travis Touchdown he is the protagonist again, obviously, and stands in Santa Destroy 10 years later discovering that there is a mysterious giant flying object that disturbs the peace of the inhabitants.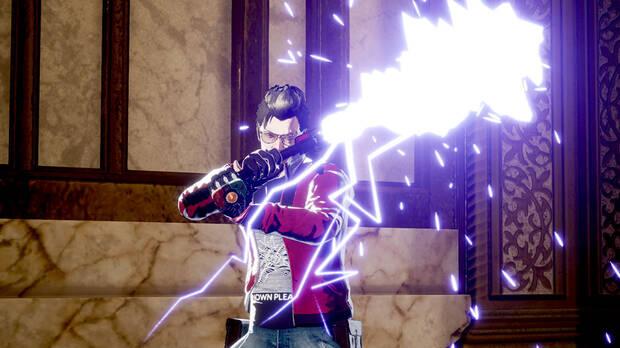 At the playable level, No More Heroes 3 maintains as many key elements as new features include: we will reuse the different types of Beam Katana to slaughter the strange alien race with fun moves and combos, although one of the main attractions is in his Death Glove, a new tool that brings powerful abilities like throwing enemies into the air or slowing down time. Not all be fighting, of course, because as usual you will have to pay to access the matches, which leads us to carry out everyday tasks such as mowing the lawn or cleaning the garbage.
No More Heroes 3 will launch on August 27 on Nintendo Switch. You can take a look at everything we know about the game in this article.