A new article published by Nikkei reports on the Nintendo's intention to increase Nintendo Switch production to 30 million during the fiscal year, which ends on March 31, 2002, to meet the demand for consoles that has grown significantly during 2020 as a result of the COVID-19 pandemic and home entertainment. According to sources "directly familiar with the matter," the company has contacted supply companies to accelerate production and increase the number of consoles for sale.
Nikkei also returns to touch one of the most reiterated themes by Japanese media: the revision that would bring better graphics, the first Switch model since the release of the Switch Lite in 2019, which was a console geared towards laptop gamers. "The company is expected to add – to its offer – a more cutting-edge model with better image quality," the article says. Bloomberg spoke in March of a system with a Samsung OLED screen, support for 4K resolution -in connection to a television-, better processor performance (CPU), more memory and Deep Learning Super Sampling (DLSS) technology, available on graphics cards. for the company's PC.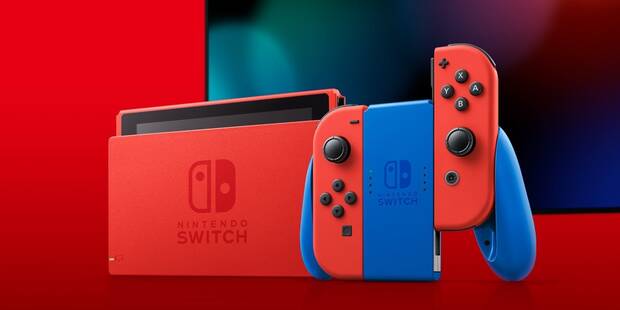 Of course, Nintendo's plan depends on the semiconductor crisis that the industry suffers and it is affecting all electronic products since last year. Sony, for example, is also making efforts to increase production of the PS5, but it seems that next-gen consoles will continue to be in short supply during 2021.
DLSS to increase game resolution
DLSS technology uses artificial intelligence to increase the resolution of on-screen games by running them at a smaller size without a visible loss in quality, something that helps maintain good performance. Of course, this extra resolution would be for the connection in dock mode since the rumored screen of the new seven-inch model would continue to aim for a resolution of 720p, although with the extra power it could get more games to reach this native resolution or greater stability. in the framerate.