Nintendo has released version 12.1.0 of the firmware for Nintendo Switch. The update affects both the system software and the controls Joy-con. Not many improvements added, but there is a change in how the update of games and programs works to please those who only use the internal memory of the console or have a microSD with little storage space.
Firmware 12.1.0 allows that, if there is not enough space in the internal memory or in the microSD to download an update of a video game or an application, users can delete old data from said software to download new ones data. Obviously, by deleting the old data, players will not be able to use the game until the update has finished downloading.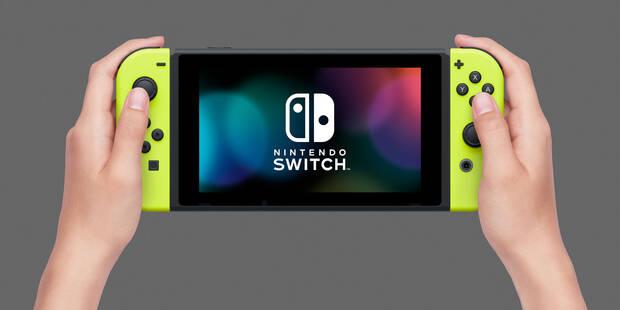 As usual in updates to the firmware For the Nintendo Switch, the patch notes provided by Nintendo of America add: " stability improvements system overview to improve the user experience. "It is not detailed what these changes consist of.
Twitter account @OatmealDome it usually details the changes that each update makes to the console software. On this occasion it reports that Nintendo has introduced a new encryption key with the update, which will make it more difficult to read the 12.1.0 data. "[…] a more detailed analysis will have to wait, "he said.
It does appear Nintendo has introduced a new encryption master key (homebrewers: key 0B) in this update.

Unfortunately, this might be blocking @ ylws8bot from reading the update data since it doesnt know the new encryption key, so more detailed analysis will have to wait.— OatmealDome (@OatmealDome) July 6, 2021
The Joy-Con have been updated
The official update notes don't mention it, but the standard Nintendo Switch controllers, the Joy-Con, have also been updated with unspecified changes. To update them, access the Console Configuration from the main menu. From there to Controls and sensors, and finally, to Update controls.
The last Switch update to introduce weight changes was the give it 11.0, launched in December 2020. Added a section dedicated to Nintendo Switch Online in the main menu of the system, the automatic download of save data from the cloud, and the ability to send screenshots and videos to the computer and mobile devices, among other minor news.