Nintendo presented yesterday the new Switch OLED, a new model whose main novelty is a larger screen and better image quality that replaces the LCD panel of the original version. Although it was announced that this revision will go on sale in much of the world, including Spain, on October 8, it seems that it will not be the case in all markets: Mexico and Latin America will not receive the console until the end of the year, ahead of the Christmas holidays.
This is reflected by the company itself on its official page for the Latin American market, where Nintendo states that the OLED Switch will be "available in the 2021 holiday season". This information has been corroborated by a representative of Nintendo Mexico, who has verified to the specialized media Atomix that this new model does not yet have a launch date or price in that market, although it is expected to reach Latin American shelves at some point in the year. christmas season.
About the price of the Nintendo Switch OLED model in Mexico, the only thing that exists are cbalas: its official price at the international level is US $ 349.99, which in Spain has been transformed to 349.99 euros, without additions derived from taxes or currency changes. If the same change is made in the Mexican market, its price in that country will be about 7000 Mexican pesos, although if fees are added, that figure will rise to 10,000 pesos.
New screen, more memory, redesigned Dock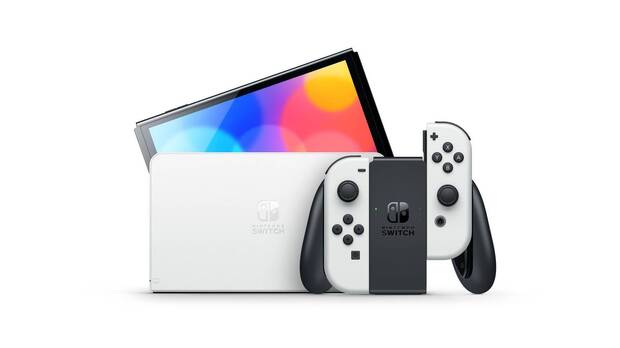 Arrive when it reaches the Latin American market, Nintendo Switch OLED will do so with a good collection of novelties, among which its new 7 inch OLED screen, larger and of better quality than the 6.2-inch LCD of the standard model that was released in 2017. The new screen does not increase the size of the console, but it does help reduce black edges relative to original. Also have double the internal memory, 64GB of storage, a new Dock with LAN connection that can be purchased separately, improved audio thanks to its new speakers and a new adjustable rear support. There will be no changes to your CPU or RAM, which means that all games will be compatible with this model.