Nintendo Switch was released on March 3, 2017. Just a year and a half later, talk was beginning of a system overhaul with a better screen. Renowned international media, sometimes citing anonymous sources from the assembly lines and / or knowledgeable about Nintendo's plans, have been around ever since. reporting dropper of what came to be known as Nintendo Switch Pro.
A renewal to the level of PS4 Pro and Xbox One X: better screen, but, especially in recent months, graphical improvements that will offer 4K resolution in TV mode using technology Nvidia DLSS. The Nintendo Switch (OLED version) that will arrive in stores in Spain and the rest of the world on October 8 has the same power, resolution and HDMI output than the console released more than four years ago. How did all these rumors hit and miss?
The first rumors
You have to go to October 2018 to draw the history of that Switch Pro that has not come to be. That month, the prestigious Wall Street Journal (signed by Takashi Mochizuki, now in Bloomberg) reported a new model of Nintendo Switch for summer 2019 with a better screen, although the use of LCD technology. At that time, according to newspaper sources, Nintendo had not finished deciding the characteristics of the console. Indeed, at the beginning of September 2019 a revision was released Switch: it was the same console, but with more battery.
Fast forward a few months. In January 2019 the analyst Michael Pachter, whose history contains hits and misses, spoke of the rumored new Switch being only portable and arriving in summer; Nintendo Switch Lite, the portable-only model, were released in September of that year. Another analyst, Serkan Toto, endorsed Pachter's words, but adding that It would not be one model, but two: the Lite and a Pro version. Again, before the end of March 2019, the Wall Street Journal Add more data: Nintendo would launch at the end of that year a version similar to PS Vita (which was Switch Lite) and another aimed at the most dedicated players.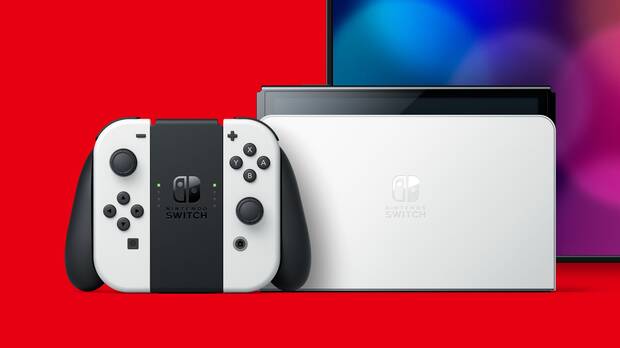 There will be Switch Pro 4K in 2020 without "any doubt"
Another jump of the year. Let's go now to January 2020. Toto, the aforementioned analyst at the consulting firm Kantan Games, said that without "any doubt" there will be a Nintendo Switch Pro that year with grits 4K, higher capacity cartridges and improvements to internal components; that same month, Nintendo itself denied him. In August of that year, sources from a manufacturing company assured that in early 2021 we would have a new Switch with better display and improvements in "interactivity". The information was supported by the medium Bloomberg (Takashi Mochizuki), where they spoke of a strong catalog for the release of the new Switch and pointed out that Nintendo was investigating introducing 4K resolutions and adding more power to the device.
Let's travel to October 2020. The Chinese header Economic Daily News claimed that Nintendo had visited Innolux Corporation, a Taiwanese company that manufactures screens. The plans of the Japanese went through manufacture mini-LED screens, straddling the LCD and the OLED.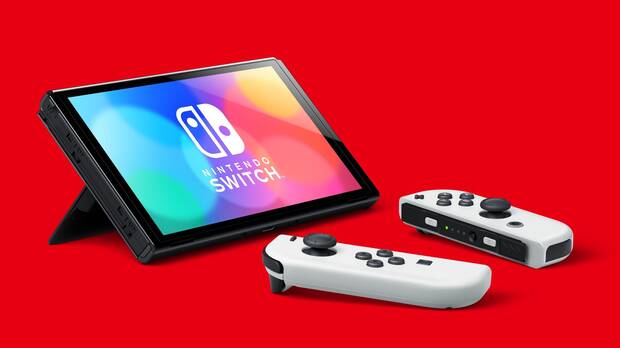 Console software referenced a 4K Switch
In January of this year we echoed what a dataminer had discovered in a recent Switch operating system update: mentions a new hardware with the code name "Classroom". That device had a Tegra X1 +, the same as the Switch Lite and the September 2019 Switch review; and an OLED screen. However, it was also mentioned a chip from Realtek whose Specifications include 4K resolution, as well as a "substantially better" battery (which is true when compared to the Switch released in 2017).
Other insider with successes in the past said in February, without providing evidence, that the Switch review will use Nvidia DLSS technology. This artificial intelligence technique allows titles to be displayed at resolutions higher than those running on the computer with a much lower performance impact than the native resolution would have.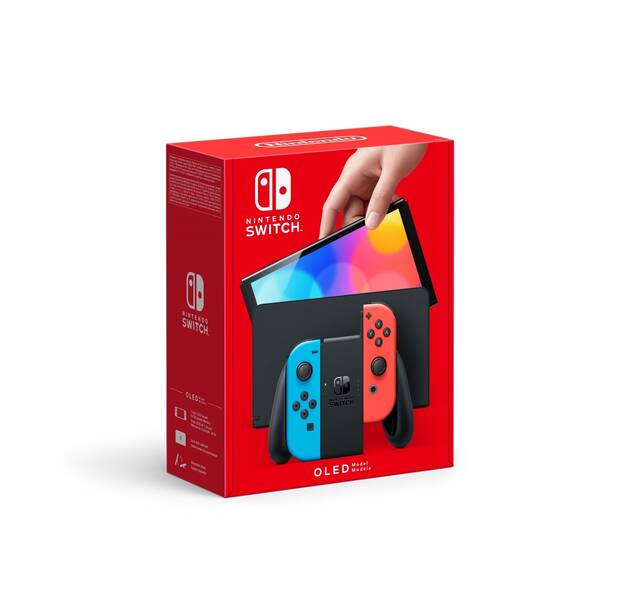 In March, Bloomberg He returned to the ring assuring, according to sources "familiar" with Nintendo's plans, that the new Switch will launch this year with a Samsung OLED screen with a larger 720p resolution, with a more optimized energy consumption and with 4K resolution when connected to TV. Days later, the same media added that it would use a new Nvidia chip with a better processor, more memory, DLSS support, and accompanied by a multitude of new games. They also pointed a price about $ 400.
Before E3 2021, talk of technical improvements stopped
Now let's go back to the days before E3 2021. So much Bloomberg like the British division of Eurogamer ensured that the new Switch would be announced probably before the aforementioned event, with a launch planned for september or october, accompanied by a game from the saga Metroid, with a price over $ 299 (that's the US standard Switch PVPr) and with the intention that, over time, said model replace the original. In this report the technical characteristics were not entered from the console. Except for the announcement date, they got everything right.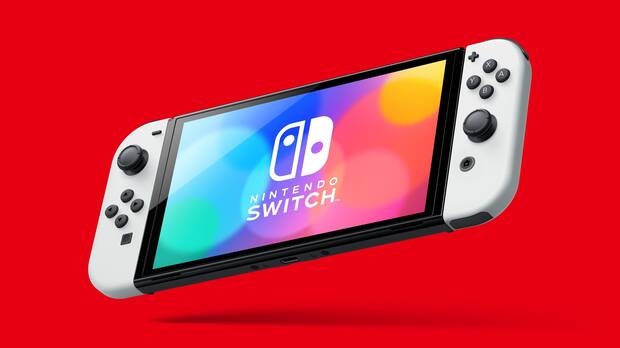 Since Vandal We inform you of untold details of that console, but only at the design level. It would be very similar in size, with a seven-inch OLED screen, with the frames around it smaller, with a wider rear support and stable than the current Switch, with a base or dock with ethernet port and with a change in where the microSD card is placed. However, we said that it will have two USB 3.0 ports on the base, but the Switch model OLED usa 2.0; Also, we were aiming for a premiere for the end of November.
As you can see, some of the unofficial information that has been released over the last months and years has been correct, but many others, such as the best processor, 4K resolution and the use of Nvidia DLSS (that is, everything which had to do with an improvement in internal hardware) has fallen by the wayside.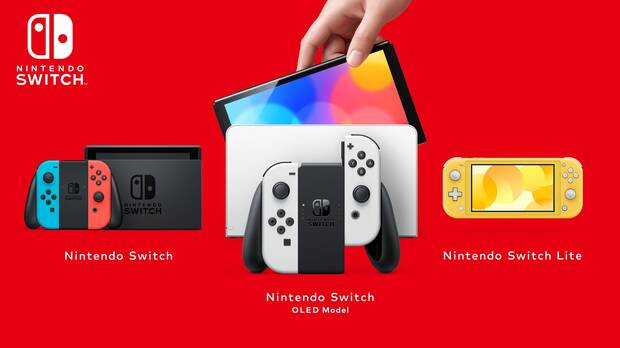 Nintendo Switch Pro rumors over? It doesn't seem the case.
As in game development, plans may change over the months and years, especially in a world submerged in the coronavirus pandemic that has derailed the plans of many companies. But you also have to keep in mind that Nintendo has ensured that they are always working on new hardware and researching new technologies. The company's strategy with its hybrid console seems to be similar to that followed with portable consoles: constantly renewing the machine.
Nintendo DS (2004) was renewed with Nintendo DS Lite (2006), Nintendo DSi (2008) and Nintendo DS XL (2009). His successor, Nintendo 3DS (2011), had Nintendo 3DS XL (2012), Nintendo 2DS (2013), New Nintendo 3DS (2014), New Nintendo 3DS XL (2014) and New Nintendo 2DS (2017). By this we mean that the Japanese company constantly launches new models and retires old ones on the market, so the Switch (OLED model) might not be the last hybrid model we see.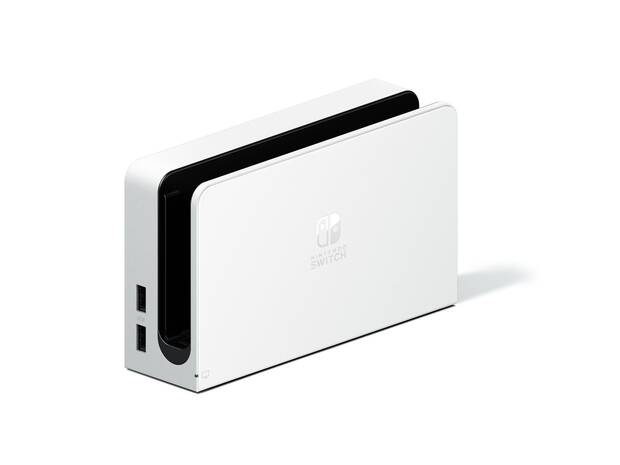 In fact, analyst Serkan Toto has said in statements to Bloomberg: "This new Switch seems more a provisional model than an actual upgrade. It may just be a simulated update until The Legend of Zelda: Breath of the Wild 2 is ready and the shortage of components [refirindose a la crisis de semiconductores] it's over next year. "
For his part, Jeff Grubb, a journalist from VentureBeat, has assured on Twitter that he has only heard rumors of a "Switch Pro" para 2022. "And if that's going to happen, I continue to speculate that it will have 4K output with a significantly more efficient chip with DLSS."
I still have only ever personally heard 2022 for a Switch Pro. And if that still happens, I'll continue to speculate that will have 4K output with a significantly more efficient chip with DLSS.

Anyone think this is the last Switch from the company that released 6 3DS models? https://t.co/TuJJGucDdc Jeff Grubb (@JeffGrubb) July 6, 2021