Offered by TTDV
Nintendo has already announced the new Switch, an innovative model that brings such attractive features as a larger OLED screen with better image quality, as well as more internal memory, improved audio and a new redesigned Dock. Nintendo Switch Model OLED, as it is officially called, will be available in Spain on October 8 and in TTDV they have already opened reservations here for 339,99 .
By reserving your Nintendo Switch Model OLED you make sure to receive it at home the same day of its launch with free shipping costs. You can choose between either of the two models: the white version, a new design with the Joy Con and the Dock in white, or the blue / red version, with a Joy Con red neon, another blue neon and the Dock in color. black.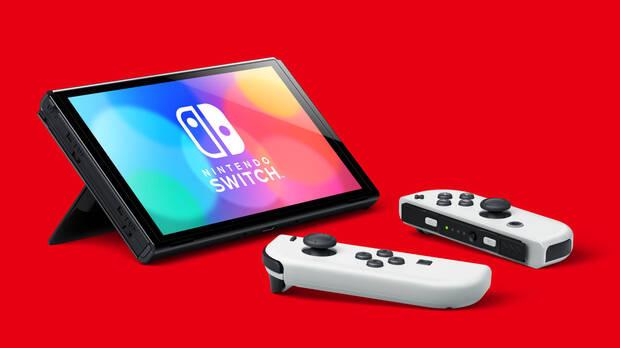 What is the difference with the original Switch?
What are the news of the new Nintendo Switch OLED model? In addition to his 7 inch screen, which reduces the black edges compared to the original, this revision of the console includes an internal memory of 64 GB of storage, twice the standard version. It also has a wide adjustable stand at the back, new built-in speakers with improved sound and a new base with a LAN port to connect to the Internet via cable.