The production and distribution of Nintendo Lab, the mix of cardboard toy and video game for Nintendo Switch, continue as up to now. Nintendo of America has affirmed to the medium GamesRadar that the elimination of the website dedicated to Labo is due to a page reorganization of the company's American division.
On April 16 we shared with you the rumors that Nintendo announced a little Labo product before shelving that product line. The information comes from the insider Emily Rogers, who responded on Twitter to a user concerned that the Nintendo Labo website now redirects to the product page for Toy-Con 04: VR Kit.
Eh, we'll get one more tiny announcement before Labo rides off into the sunset.— Emily Rogers (@ArcadeGirl64) April 15, 2021
"Hey, we'll have a little more announcement before Labo leaves at sunset, "said Rogers, who on more than one occasion has been right with his leaks about Nintendo products. However, on the website of Nintendo Spain Labo home page is still active, so it appears that the detected changes only affect Nintendo of America.
The aforementioned media claims to have asked that Nintendo division about the implications of deleting the page dedicated to Labo, to which they have replied: "Nintendo Labo is available at points of sale. We carry out maintenance and reorganization of the products website. You can find information about Nintendo Labo on Nintendo.com. "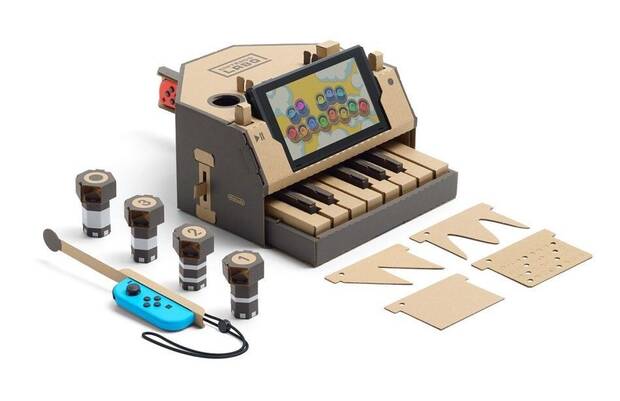 Four different sets since 2018
Nintendo Labo was launched in 2018 in two different sets, both with their own cardboard constructions to build step by step (a piano, a fishing pole, a robot suit, and other toys) that come to life when you insert the console, the Joy-Con and the games in each of the packages. After these initial sets, another two were launched: one dedicated to vehicles (you can build a steering wheel, a joystick …) in September of that year and another in April 2019 that transform the Switch into virtual reality glasses.