Today the new model nintendo switch, a revision that will go on sale on October 8 at a price that in Spain will amount to 349.99 euros, the same as in other international markets, and whose main novelty lies in the change of screen, which is now an OLED 7 inch. There are no differences with respect to the original version, but it has been confirmed since at the level of internal technical specifications it is exactly the same console than the standard version.
It has been Nintendo itself that has confirmed that Nintendo Switch Model OLED not have any type of CPU or RAM modification with respect to the standard model, the one that was launched in 2017. Specifically, a company spokesperson has officially verified it to The Verge, although already in the technical data sheet of the console and in the official information published by the company it was made clear that There were not going to be any changes that would affect the performance or power of the machine. Nor will I have more resolution, as the screen will remain at 1280×720 pixels.
The new OLED model is compatible with the entire Nintendo Switch catalog
In fact, Nintendo's own FAQ page talks about the compatibility of Nintendo Switch Model OLED to indicate that it is compatible with the entire Nintendo Switch game catalog, although "there may be titles where the game experience differs due to new features of the console, such as, for example, the having a bigger screen. " On that same page it is also specified that either of the two Docks is compatible with either of the two consoles.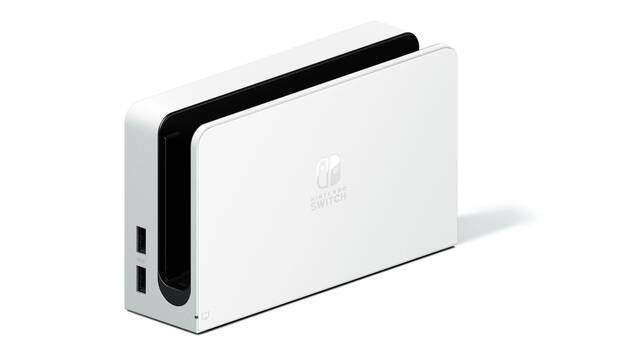 Of course, that there are no news at the CPU and RAM level does not mean that the news of the Nintendo Switch Model OLED will remain on its new screen: this review of the console will also come with more memory, 64 GB internal memory compared to the 32GB of the original, integrated speakers with improved sound and a new wider and more adjustable rear stand, in addition to the LAN port in the new Dock to be able to connect to the Internet by cable when we have the console in desktop mode.