Fumihiko Yasuda Team Ninja explained in the latest issue of the Japanese magazine Famitsu (va GamesTalk) the reason why Ninja Gaiden: Master Collection includes the versions Sigma of the first two installments instead of the Ninja Gaiden Black Xbox and the Ninja Gaiden 2 Xbox 360, best considered by fans of the saga.
The reason is that those games are not "salvageable", that is, they have no way of bringing them to current systems, presumably due to data loss. Versions Sigma, released after the originals for PlayStation 3, add additional content and characters, but also decrease the difficulty and violence explcita.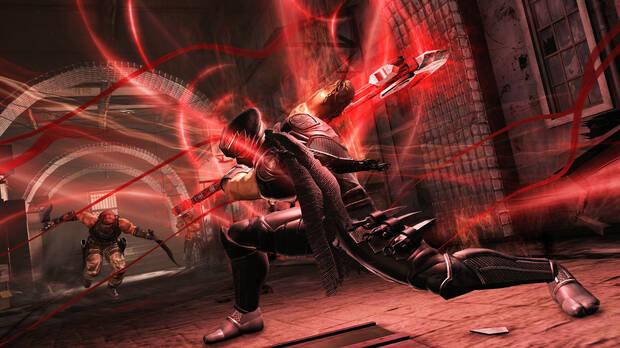 In the Japanese magazine he also claims to be aware of the players of Super Smash Bros. Ultimate that ask for the inclusion of Ryu Hayabusa, the protagonist of the saga, in the fighting game of Nintendo Switch. "I am waiting for an invitation"Yasuda affirms, making it clear that the presence of the iconic Team Ninja character in the brawler.
The compilation does not include multiplayer modes, so they have had to make balance adjustments so that Tag Missions can be enjoyed without the need for a second player. That's right, the balance of the characters and other details affecting the difficulty have remained unchanged.
Yasuda wants to make a sequel to Ninja Gaiden
Yasuda also comments in the interview about his interest in making a sequel to Ninja Gaiden. The last installment of the saga, Yaiba: Ninja Gaiden Z, was released in 2014. The head of Team Ninja has previously spoken about wanting to go back to Ryu's story, but he has also denied that he is developing a new Ninja Gaiden. After launching Nioh Y Nioh 2, Yasuda assured that they will give rest to that saga: "There are several projects that will start with a large-scale development in 2021", I state without specifying.