To Season 5: Zero Point of Fortnite: Battle Royale ya le very few hours left for it to end, what will give way to your Season 6. In the last days and hours Epic Games has been sharing various details and teasers that give us clues about the events that will occur in the game and something has not escaped the community of players, who have begun to speculate with the possibility that soccer player Neymar Jr. arrives as a new skin available to Fortnite. Here we tell you all the details.
Will Neymar arrive at Fortnite? Here's what we know from Season 6 teasers
This weekend Epic Games has shared on their social networks one par of teasers about Fortnite Season 6. In these small video clips you can or various recordings of Agent Jonesy talking about his disillusionment with the work of the Imagined Order or mentioning classified files from The Seven.
He has given everything for the Order, but … what has he received in return?

16/03/2021. #FortniteSeason6 pic.twitter.com/I7YREQoLGN– Fortnite_ES (@Fortnite_ES) March 13, 2021
::ACCESS DENIED::

Well, we'll see that …

16/03/2021. #FortniteSeason6 pic.twitter.com/iW6GzbCO71– Fortnite_ES (@Fortnite_ES) March 14, 2021
However, one of the details that most caught the attention of the players has been the images that can be seen in the first teaser.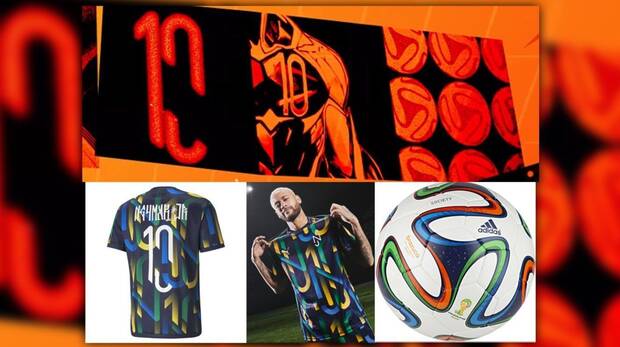 In these images you can see several times the number 10, which is the number that Neymar Jr wears at PSG. In addition, it also appears a ball with the same design from the 2014 World Cup, which was precisely held in Brazil and in it Neymar played. These may be just wild assumptions, but the rumors grew when Brazil's Twitter account edit your profile icon to put the mythical Llama from Fortnite an identical ridge to one of Neymar's most famous hairstyles.
Fortnite's Brazil account changed their profile pic to a llama with Neymar's old haircut, this could mean nothing but i just thought i should point it out! pic.twitter.com/M5G66uAeoL— HYPEX (@HYPEX) March 12, 2021
T arriving with the Glup Way, guys! 🤙😎🤙🔊 pic.twitter.com/6Jvc5sKJye– Fortnite Brasil (@Brasil_Fortnite) March 12, 2021
In case all these indications weren't enough, Own Neymar hizo retweet to the Fortnite Twitter account on March 13, sharing the following:
👀 https://t.co/JFX4mjHj6l— Neymar Jr (@neymarjr) March 13, 2021
This seems to clearly confirm that the football player is involved in the new Season 6. It is not surprising if we take into account that Neymar has also been dedicated for months to perform live playing video games on the Twitch platform. Also a few weeks ago Fortnite had already included soccer skins with its Pel Cup tournament. Although of course what they are preparing with Neymar seems to be something much more special. At the moment there is no official confirmation of his arrival at the game, but with a good understanding …
When is Fortnite Season 6 released?
The Fortnite season 6 kick off with a solo indite event titled Zero Point Crisis, what will happen this next Tuesday, March 16, 2021. In it we can play Agent Jonesy. Epic Games has announced that "the corresponding kinematics will be the most ambitious to date".
Fortnite is a Battle Royale that is free for PC, PS4, Xbox One, Nintendo Switch and devices Android e iOS, you can read our analysis and visit our complete guide to know the best tips and tricks.