On the morning of this Monday, June 21, we echoed the words of journalist Jeff Grubb from GamesBeat and from the middle VGC: Electronic Arts is preparing "a new installment of an established saga". EA Motive, the team responsible for Star Wars Squadrons, are in charge of reviving that intellectual property that aims to Dead Space.
Although none of the media has specifically mentioned the Visceral Games game, now the British division of Eurogamer ha backed up information in an article they have illustrated with a image by Isaac Clarke, protagonist of the series, and where they talk about the past of the saga.
For those who don't click through, I will just reiterate what I say which is I'm aware of the project. Timing of any announcement and expectations thereof are another matter! Tom Phillips (@tomphillipsEG) June 21, 2021
From the middle of the United Kingdom they say that also have heard what the rest of sources say. Of course, the author of the information, Tom Phillips, said on Twitter: "I just reiterate what I say, which is that I am aware of the project. Another thing is timing and expectations about".
That is, unlike Grubb, they say they do not know if they will advertise in the EA Play Live 2021, which will be held on July 22 (the time and games to be taught have not yet been specified, although it is foreseeable to see something of the recently announced Battlefield 2042). Grubb hasn't specifically mentioned the Visceral saga either, but did say, "Let's see it … if we're not dead first" (We're going to see it… if we're not dead first).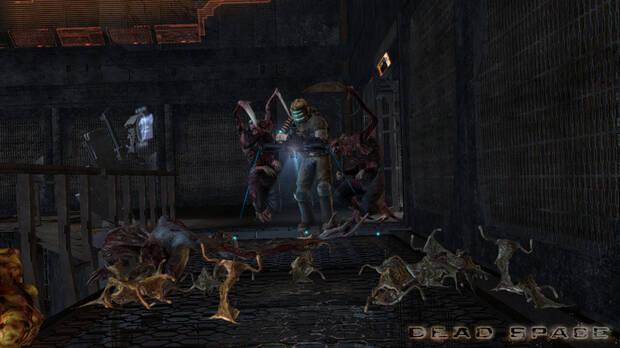 Rumors of a Dead Space by EA Motive go back to the last few months
It is not the first time that we hear rumors of the return of Dead Space, but it is the first of such diverse sources, and in principle, reliable. At the beginning of June the insiders Jez Corden de Windows Central and @Shpeshal_Nick, regular leakers of what Xbox Game Studios are up to. In March, it was Grubb himself and Mike Minotti who on the podcast GamesBeat Decides they talked about EA Motive working on a "well-known saga that will make fans happy."