Resident Evil is on everyone's lips since Capcom has prepared a multitude of surprises for your 25th anniversary. Resident Evil 8: Village It has been a sales success in Spain and this morning we woke up with a new trailer of Resident Evil: Infinite Darkness, the new one netflix animacin series what to debut next July 8. Nor can we forget that the reboot on accin real arrive the November 24 of this year and of which we already know details such as the cast and the title.
Resident Evil accessories are very varied: grips, covers, stickers and cases
In order to continue celebrating the great year that is being for Resident Evil, the Spanish brand of peripherals and accessories for videogames FR-TEC, has announced a new line of official accessories based on the horror franchise of Capcom. The accessories are specially designed for PS4 and PS5 and they are decorative and useful elements for the controls.
Resident Evil Combo Pack Umbrella It is a pack consisting of a multitude of accessories for the DualShock 4. It includes a rigid housing with motives of Resident Evil to protect the controller from possible drops and give it a much more personalized look. Also included are grips with the symbol of Umbrella recorded for sticks controls, which have been developed with the intention of improving grip and precision. To complement the pack, a sticker with logo Resident Evil to protect the front touch panel from dirt and scratches.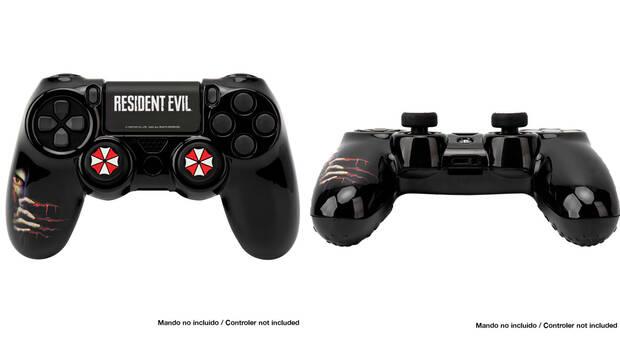 Resident Evil Controller Case Evil it's a case Shock resistant and lightweight, it is essentially used to safely store and transport the controls of any platform. The cover of the case Resident Evil is accompanied by a official image of Leon Kennedy and Claire Redfield from Resident Evil 2 Remake and the rubber zipper pull It is decorated in relief with the logo of this same game.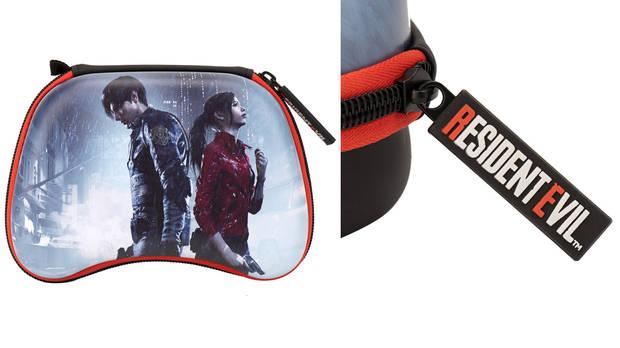 Resident Evil Grips Umbrella It is the latest product offered by the brand and, as its name indicates, it is a pair of grips with two logos well known to fans of the saga. The first one is about umbrella logo and the second that of Raccoon City STARS Police Corps. These grips are specially designed for the knobs of PS4 Y PS5, but it is mentioned that they are also supported for PS3 Y Xbox 360.